KLM turns itself into a restaurant, bank and radio station to prove that it is simply an airline
By Jessica Kane on Thursday, November 8, 2018
The Royal Dutch Airlines, known as KLM, turned itself into everything it is not as a response to research revealing that 46% of Germans don't know what KLM is.
The top 3 answers respondents gave when asked what KLM was were a bank, a restaurant and a radio station. So KLM took this on board and turned themselves into exactly those things with their 'We are an Airline' campaign.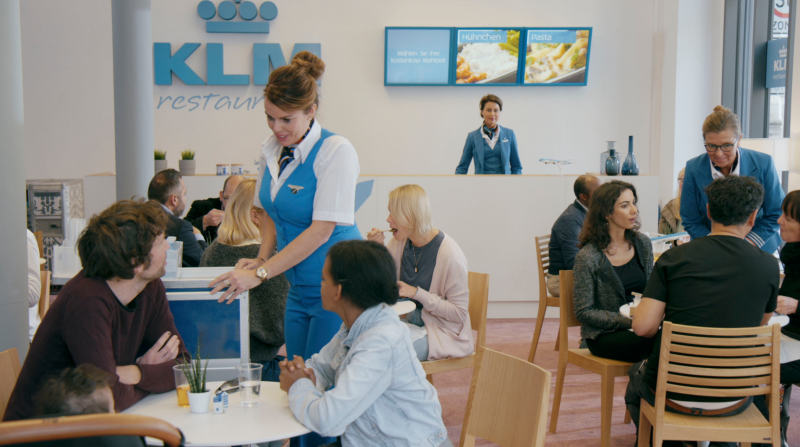 They placed a KLM ATM on a street which supplied users with flight tickets instead of money. Next they open a KLM restaurant that served real flight meals for free, and to reach even more people, finally took over a national radio station and transformed it into KLM radio. The radio station had a KLM band playing specially made KLM tracks, and KLM benefits were wrapped in fun KLM news items, commercials and a quiz. The campaign song, 'We are an Airline', by The Flying Dutchmen will be released on Spotify.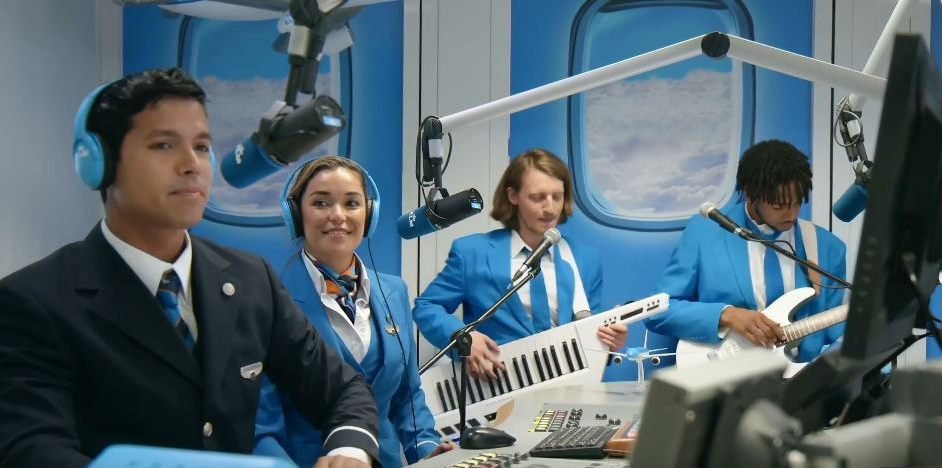 "With our new campaign for KLM Germany, we have taken an insight and turned it on its head. We've made a memorable awareness campaign out of the misconceptions that the general public in Germany have around what KLM is,"  said Esther te Pas, Managing Director of DDB & Tribal Amsterdam.
By @caitlin_marsh