Virgin Holidays launch giant ball pool with Tom Daley
By Staff on Thursday, September 13, 2018
London commuters were in for a treat earlier today as Virgin Holidays launched a Thameside ball filled pool.
Filled with over 140,000 reusable colourful balls, Tom Daley was first to take a dip.
Free to use, the company are encouraging passers-by to shake off every day pressures and 'see the world as their playground'.
Those willing to get involved could even be in with the chance of winning a holiday if they find a golden ball amongst the multi-coloured ones.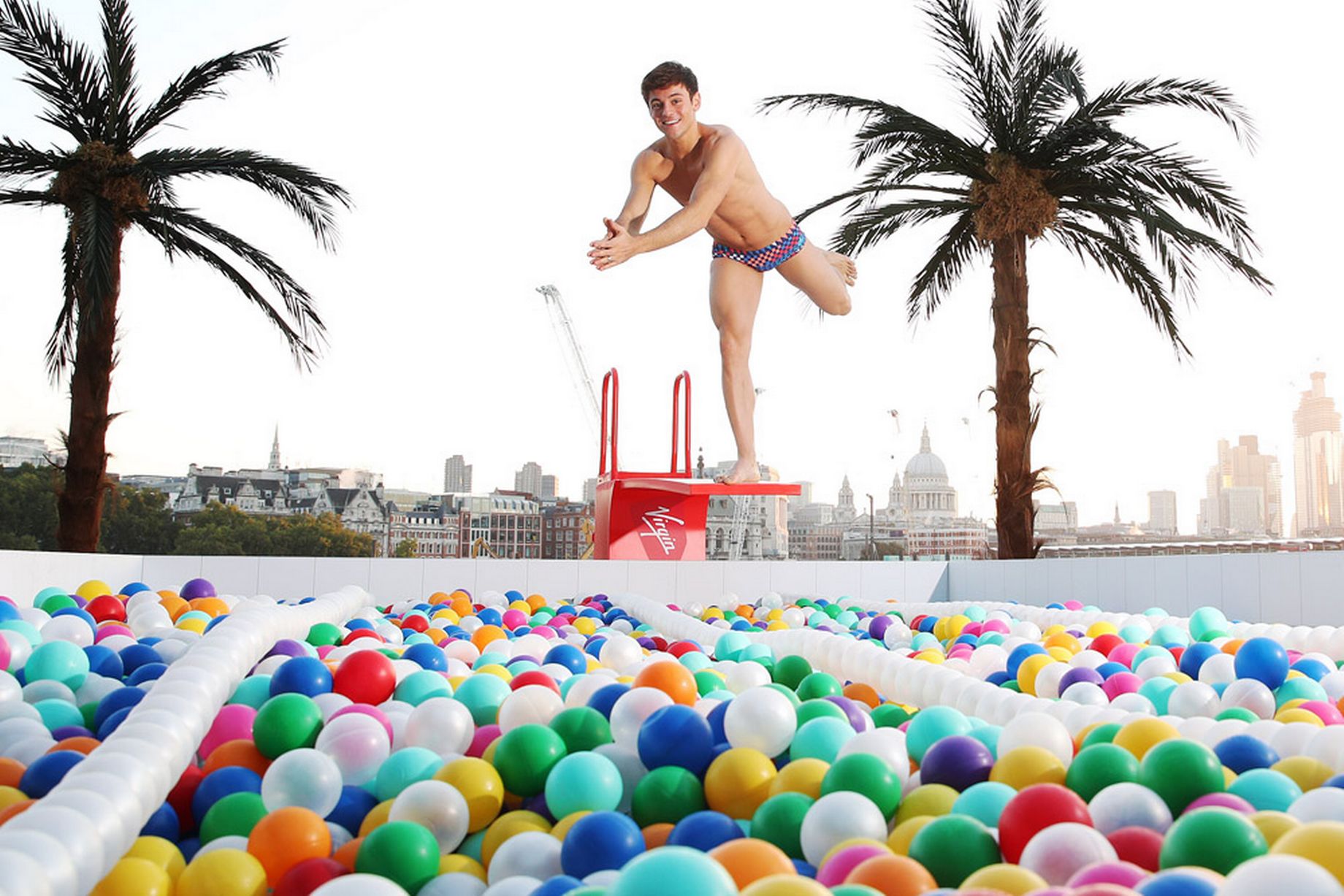 Joe Thompson, managing director at Virgin Holidays says; 'We want to encourage people to get out into the world and have fun stepping away from the all-too-familiar routine'.
The pool was created after a survey by the company found that us Brits stop having fun and slip into boredom at 43. Cash concerns, perpetual exhaustion and self-consciousness are cited as the main reasons why. With just under half of those surveyed stating that breaking routine would make them feel more refreshed, and half stating they feel at their most fun on holiday, this ball pool hopes to offer the perfect remedy.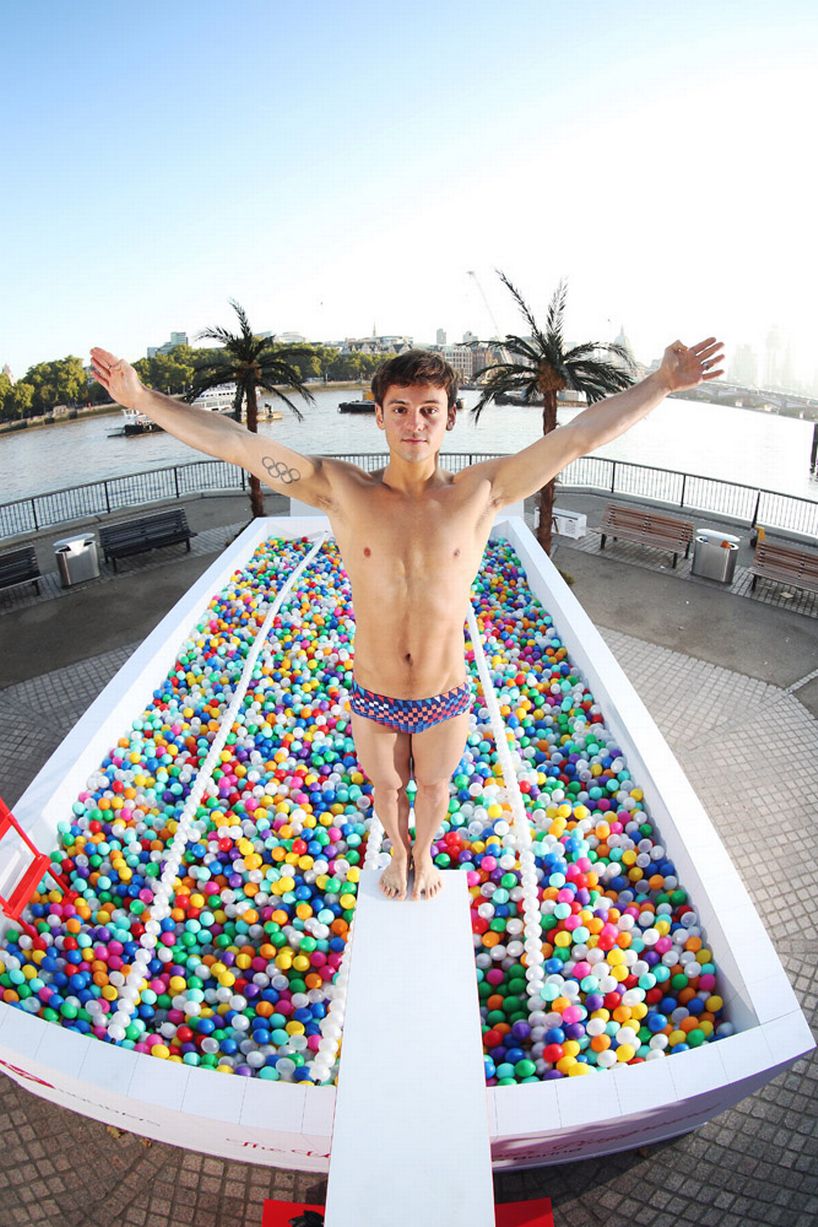 Olympic diver Tom Daley was first to take a dip in the Thameside attraction. He says that whilst we all have 'responsibilities and everyday pressures' 'it is important to have fun along the way', advising us all to 'take a plunge' into something exciting' whether it be the ball pool or a new adventure.
If you want to break routine and enjoy the ball pool, you need to be quick. It's located at the Observation Point on the South Bank from 11am till 7pm today and 9am-6pm tomorrow.
Agency: One Green Bean
By @SophieRafter