Emmeline Pankhurst's great-granddaughter just smashed Harvey Nichols windows
By James Herring on Thursday, September 13, 2018
Helen Pankhurst, great-granddaughter of Suffragette movement leader Emmeline Pankhurst, marked the century of women's right to vote be recreating an act performed more than 100 years ago: the smashing of Harvey Nichols windows.
The event was part of the Mayor of London's #BehindEveryGreatCity campaign for London Fashion Week (starting 14th September), to celebrate the centenary of women's suffrage in the UK and drive gender equality across the capital.
The smashing-windows initiative is part of a wider campaign running throughout the Harvey Nichols Group.
During September, the retailer renamed the store HOLLY NICHOLS, celebrating women by giving the store a female name.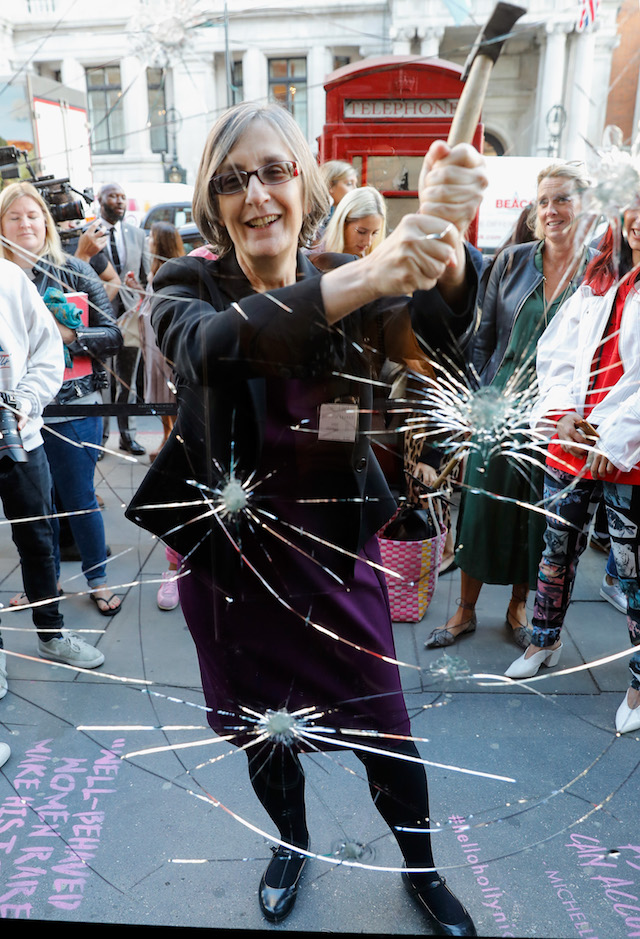 Exploring the significance of the event, Pankhurst comments, "100 years ago, my great-grandmother Emmeline rallied women across London to use 'deeds not words' to raise awareness of the inequalities women faced. This sparked a wave of action, and led to protesters to smash windows across the capital – and some of those windows were at the front of Harvey Nichols. Not everyone took kindly to this act, as many newspapers and institutions were outraged. Women were jailed and sent to hard labour for these actions, but thanks to their dedication and sacrifice, they secured the right to vote."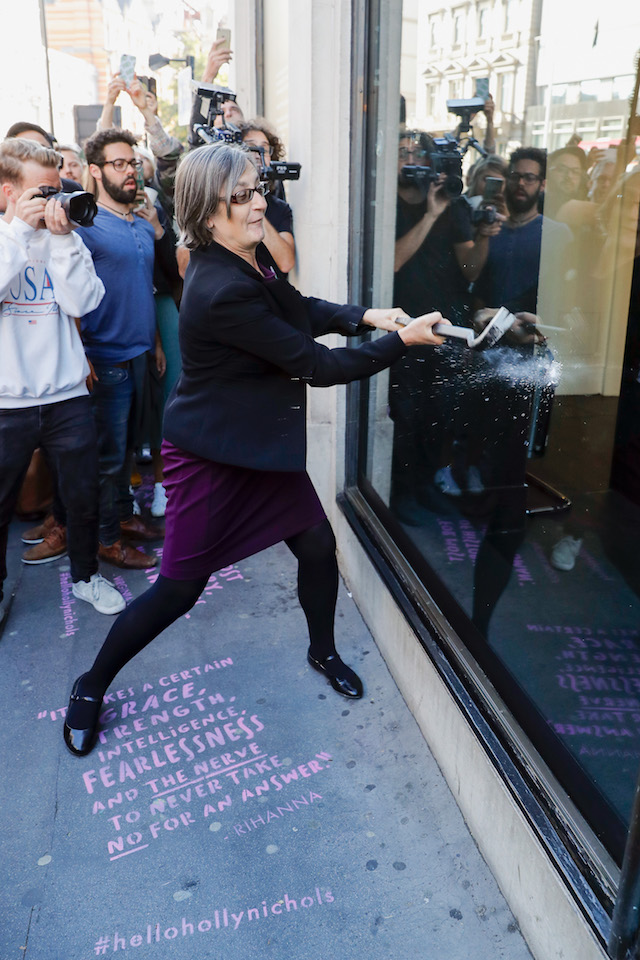 "While we've come a long way, there's still plenty of work to be done. Today, I've been invited back by Harvey Nichols to recreate this landmark moment in women's rights and inspire a new generation."
(Let's hope they don't attract any copycat window smashing.)
We're here at #HNKnightsbridge as part of the #BehindEveryGreatCity campaign to celebrate 100 years since some women gained the right to vote in the UK. We're recreating an act performed more than a century ago: the smashing of our windows by the Suffragettes. #HelloHollyNichols pic.twitter.com/9eW83H0tbP

— Harvey Nichols (@HarveyNichols) September 13, 2018
More about it here
See also: Harvey Nichols rebrands as Holly Nichols to celebrate women