Tesla breaks world record by towing a 287,000 pound aeroplane
By Staff on Thursday, May 17, 2018
Tesla showed off the sheer brute strength of their model X vehicle by towing a 287,000 pound Qantas Dreamline Boeing 787-9 aircraft for nearly 1,000 miles.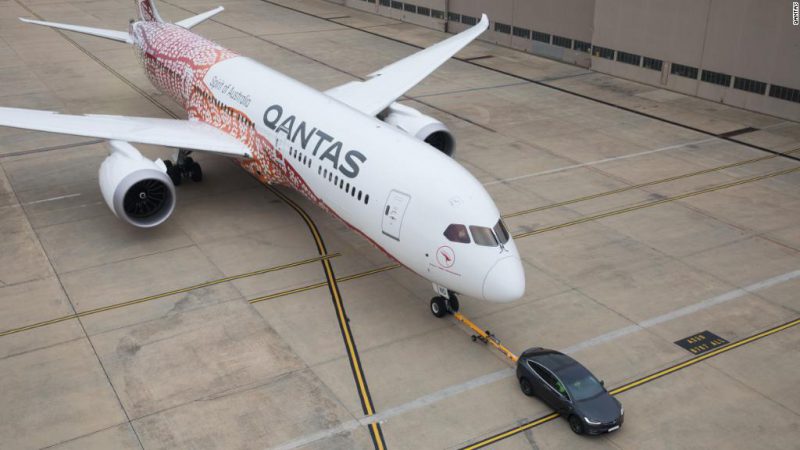 The record breaking stunt, which happened in Melbourne's Airport, was the heaviest towing ever achieved by an electric passenger vehicle.
Not only does this activity demonstrate Tesla's impressive abilities but also helps Qantas in terms of publicising their sustainability efforts. Thought this creative medium they highlight how, at Sydney and Canberra airports, the Australian airline uses electric aircraft tugs to reduce greenhouse gas emission.
By @sorayaaouad