Irish stars unite to urge voters to 'Be Our Yes' ahead of referendum
By Frankie Allen on Thursday, May 24, 2018
There's a BIG vote upon us.
This Friday (25 May) marks the Irish referendum on legal abortion
High-profile Irish actors and comedians such as Chris O'Dowd, Ed Byrne and Father Ted creator Graham Linehan, as well as the half-Irish Katherine Ryan, Jimmy Carr and Roisin Conaty, have come together to urge those with a poll card to 'Be Our Yes'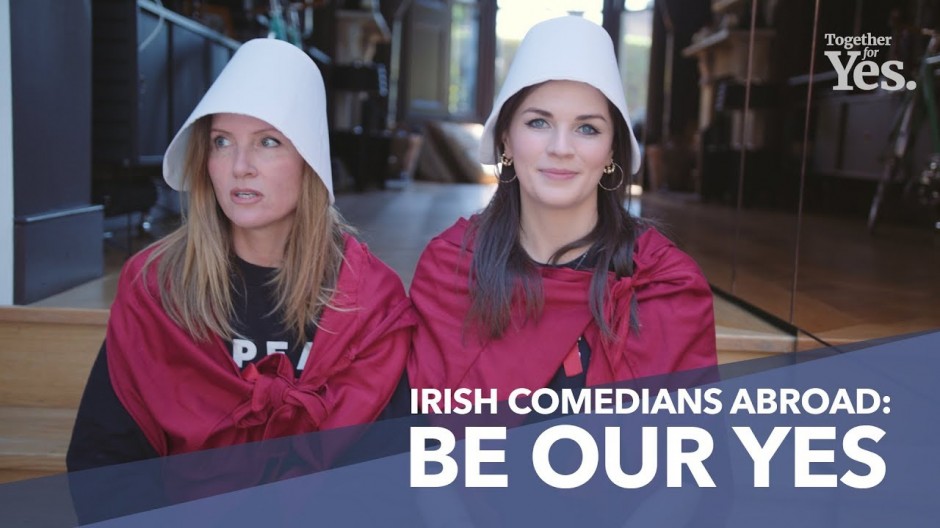 Because ironically, the star led cast can't get to the polls as they have been living outside of the country for more than 18-months.
The online film, created by Together For Yes opens with Sharon Horgan and Aisling Bea dressed in outfits from The Handmaid's Tale, however these are quickly swapped for jumpers that read 'Repeal'.
The stars have also been vocally supporting the legalisation of abortion in Ireland on their social media channels.
Katherine Ryan was lauded a 'legend' by fans for her sassy response to a troll who accused her for putting her a nose where it didn't belong; to which she responded with an image of her holding her Irish passport
Keep your nose out of my dick. #TogetherForYes pic.twitter.com/QDPQuG8hlc

— Katherine Ryan (@Kathbum) May 22, 2018
We know who's side we're on!
Source: Mashable UK, The Drum and JOE.co.uk