The Hulk stops the traffic in Blackpool
By Staff on Thursday, March 15, 2018
The Hulk stops traffic in Blackpool as he arrives with a bang in a 'ground-breaking' stunt by Madame Tussauds.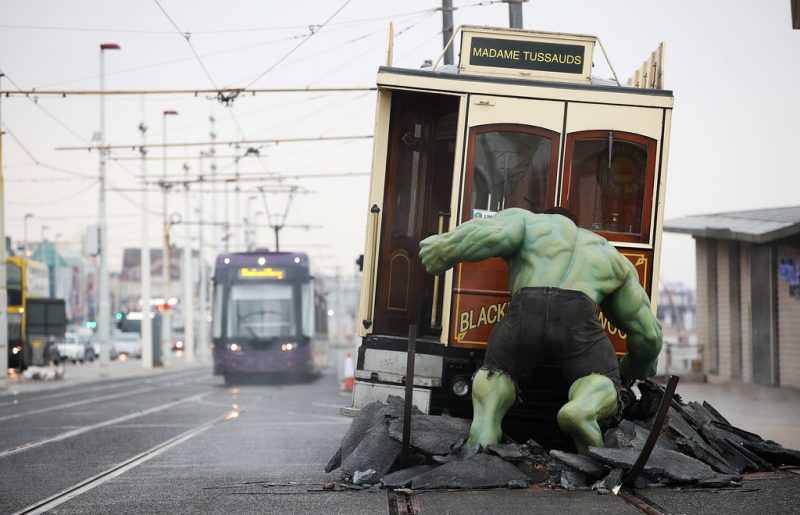 Face to face with a vintage tram beneath the Blackpool Tower, the Avengers superhero is surrounded by debris, destruction, smoke and sparks, whilst the tram was partially upended and the tracks ripped through the concrete.
The scene was created by Madame Tussauds Blackpool to mark the launch of the new Marvel Superheroes area.
The Hulk will be joined by his fellow Avengers Thor and Spider-man among others in a £1 million, 5,501 square foot addition to the popular attraction, which opens next Friday.