Laithwaite's Wine and Pantone create an "English Sparkling" shade
By Tom Hills on Wednesday, March 21, 2018
Such is the meteoric rise of English Sparkling Wine in recent years that you can now have it on your walls.
Laithwaite's Wine and the experts at Pantone have collaborated on the creation of an official shade of colour for English bubbles, celebrating its growing status in the industry and taking the battle of the fizzes into the design and interior world.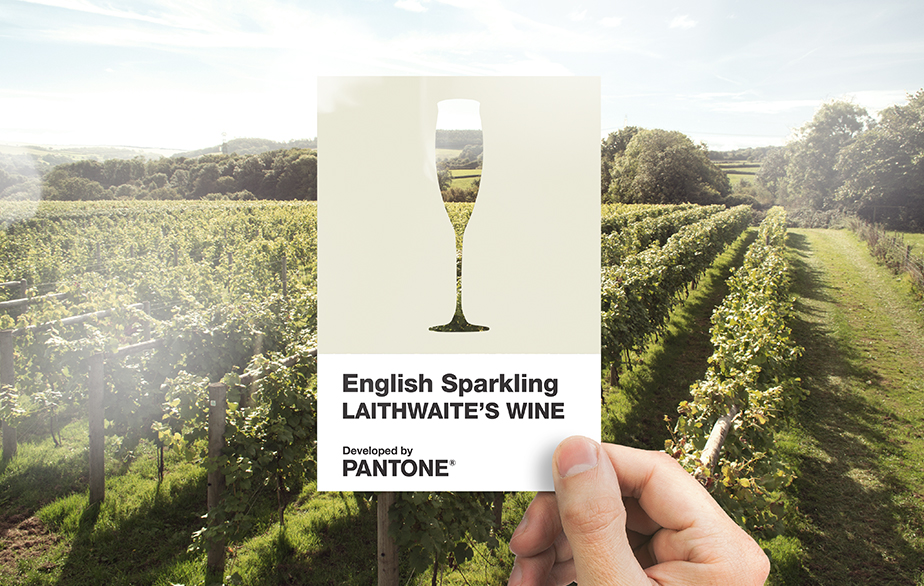 Sales of English Sparkling have grown a huge 89% in the past five years, now rivalling Champagne as consumer's quality fizz of choice. It's hoped the colour will also help in spreading its name worldwide.
David Thatcher, CEO of Laithwaite's Wine, said: "Creating an official colour is a great way of acknowledging the ever-growing popularity of the English wine industry around the world. Just as Burgundy and Champagne are very well known terms for colours it's now time for English Quality Sparkling Wine to take centre stage."
Inspired by one of the nation's most awarded English Sparkling wines, Wyfold Vineyard Brut by Barbara Laithwaite, the colour is now available to use digitally worldwide, as textile or purchased as a paint through Valspar in all B&Q stores.
So you can literally paint the town English Sparkling…