Bank's Beer transform old building into an Advent calendar
By Holly Freeman on Friday, December 1, 2017
Popular beer brand, Bank's Beer, has turned an old disused building into a giant advent calendar as part of its Christmas campaign. The building has 25 windows, each with a unique graffiti image and statement on Christmas – stating things we all think but wouldn't dare to say!
Examples of the window home-truths include, an image of a Christmas light covered house stating, "Sod global warming, its Christmas", a snowman with yellow snow and my favourite – an image of a present with the caption "Half price next week". Using controversial statements, the campaign will only spark discussion – which of course they want!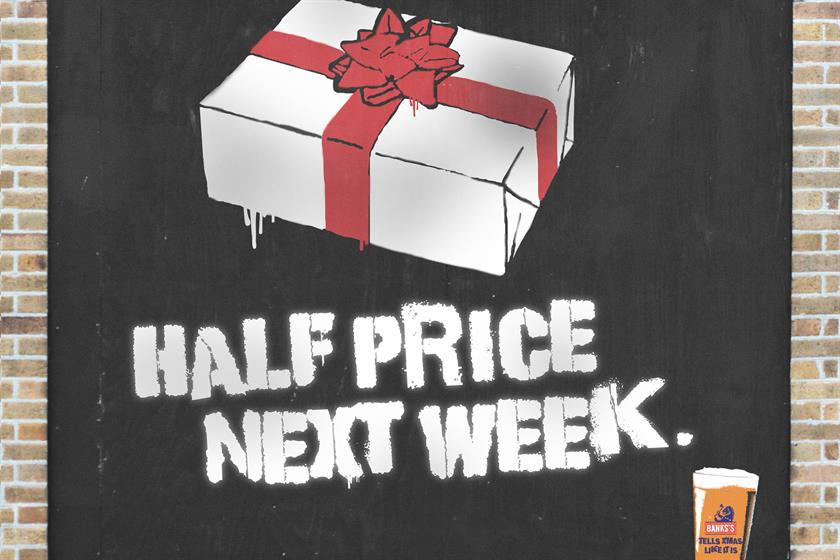 I love this campaign and think its such a fun way to spread awareness of the brand. The campaign hasn't had much attention, with it only being mentioned on Campaign so far – however I think it will pick up some more coverage over the coming days.