Hostel made entirely from sand
By Holly Freeman on Friday, September 29, 2017
Online booking website and platform Hostelworld, have created a life-sized hostel out of sand. The sand hostel, which lies on the side of the Gold Coast in Australia and opened between the 20th and the 22nd September.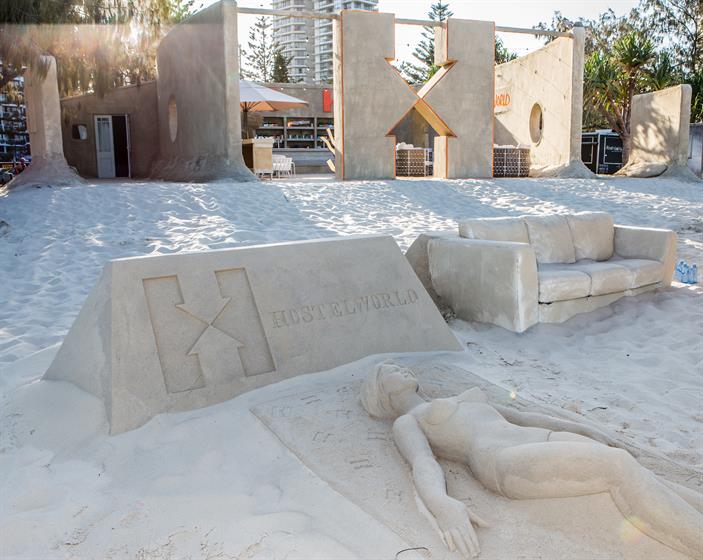 Even though it's made from sand, the hostel is to size – measuring four metres tall and took 24 tonnes of sand to make. The hostel contains one private room and an eight-bed dorm.
The three-day event included food, drinks, live music and activities. Meaning the public could sit back and relax with a cocktail on the beach – what more could you want?
It's a great stunt to raise awareness and has received some great coverage in national press including the Mirror, Campaign, The Telegraph and The Daily Mail. Hostelworld also used the hashtag #sandhostel to promote the campaign, which increased awareness of the event on twitter.