Real money frozen into shape of fish in Birds Eye billboard stunt
By Craig Knowles on Friday, April 10, 2015
Birds Eye created a giant frozen billboard in London with coins and notes inside to promote their iFreeze iSave campaign, which encourages consumers to use their freezers and reduce their food waste.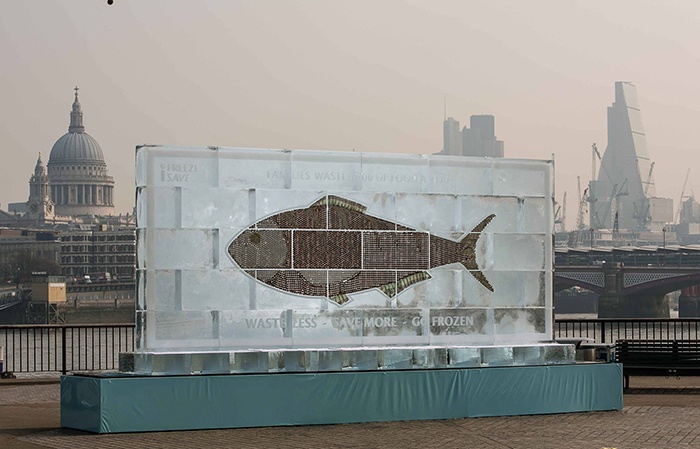 The brand famous for its fish fingers, created the giant 20ft ice block in Southbank, London. The ice block itself weighed over four-tonnes and took over a month to freeze.
Hidden inside the ice block was £700 worth of cash in coins and notes – which is the a average family wastes on food each year. As the ice block melted, passers-by were able to collect the money from below the billboard.