Statue of Liberty to be 'dressed' in a bow tie in this Hallowe'en PR stunt
By Rich Leigh on Friday, October 24, 2014
The Statue of Liberty is getting dressed up for Hallowe'en – well, sort of.
To promote the launch of menswear brand Nick Graham, a new neckwear and dress shirt line created and named after the founder of underwear brand Joe Boxer, Graham will be hovering 60-foot, 35-pound bow ties by helicopter on Halloween morning. Here's a pretty shonky mock-up for you: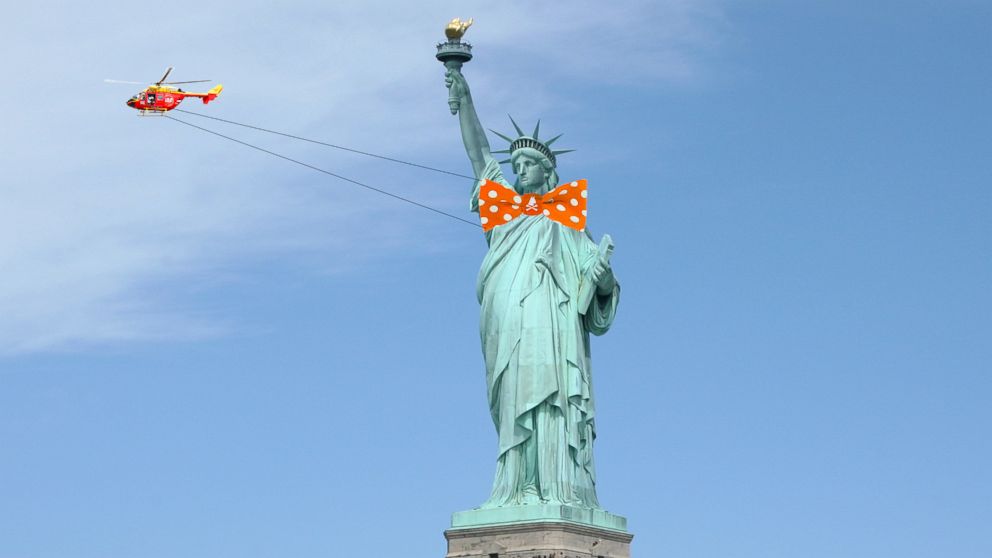 Now, the stunt has had plenty of coverage despite being a week off, on the likes of USA Today, ABC News and, less positively, The Guardian. The helicopter will also travel up and down the Hudson and East River with the bow ties.
You have to consider the relevance, not least because it's a menswear range, but I spotted this quote by Graham and you get the impression there was little thought beyond the obvious: "It's going to be a big collection, so what better way to launch it than the Statue of Liberty." So, there you go – big collection, big statue, big bow tie. SEAMLESS.
Here's a video report by ABC for completeness: