Apes Attend Planet Of the Apes Screening
By Staff on Thursday, July 17, 2014
A Pair of Two-Year-Old Chimpanzees have attended a screening of 'Dawn of the Planet of the Apes' at a South Carolina cinema in a stunt for the local safari park.
According to ABC news the chimps watched the film with some 1,000 other cinema-goers at the IMAX screen in the cinema complex.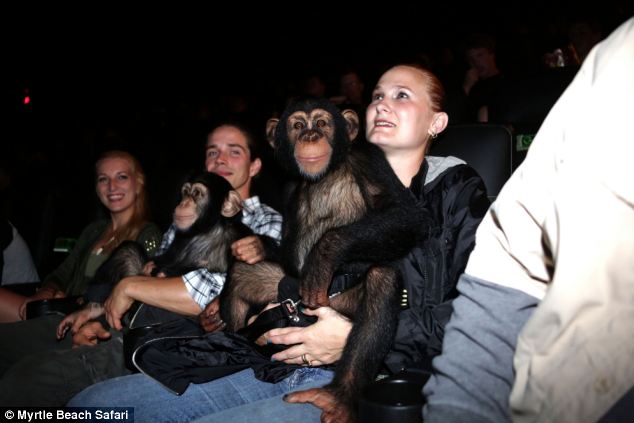 Dawn of the Planet of the Apes is the 3-D sequel to the 2011 blockbuster "Rise of the Planet of the Apes," in which genetically evolved apes try to co-exist with the humans who survived the Simian Flu.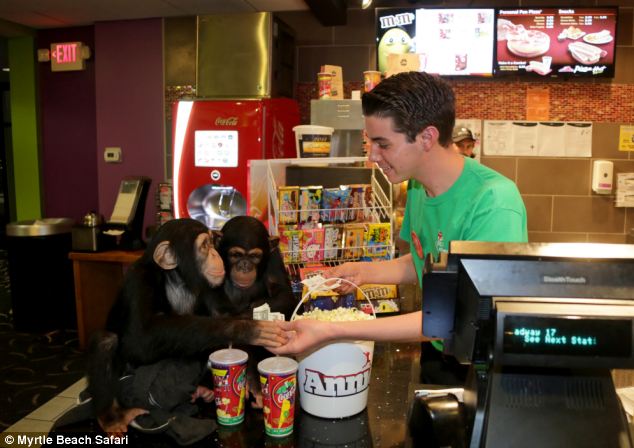 Not everybody in the cinema was comfortable having the chimps present.
A Myrtle Beach Safari Park spokesperson said: 'A couple of people said very clearly "are you sure they should watch this movie, won't they learn to take over the world? There were several people actually concerned about that.'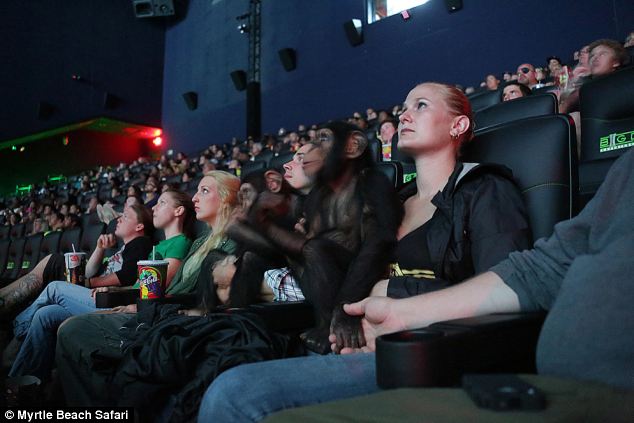 ABC News has the story….
https://www.youtube.com/watch?v=ThfQTqNPiIA