Soap makes customers' hands run with blood in prank to promote horror film
By Alex Mansell on Friday, November 8, 2013
Customers using a club bathroom in Russia were shocked to see their hands running with what appeared to be blood in a fantastic prank to promote the upcoming remake of Carrie. Given the film is known for its infamous pig blood scene, this is bang on PR. A really nice touch is that in order to clean their hands customers must grab the nearby paper towel, which has 'Carrie—in theatres November 14th' written on each sheet.
I do think it may have been an error to host the prank on Halloween, as for customers that don't use or see the paper towel, the message could be lost in translastion as just a bit of Halloween fun.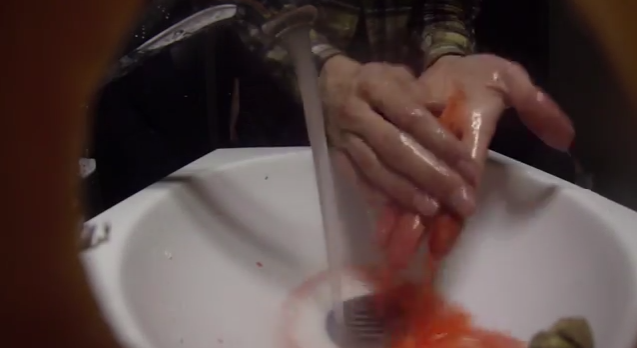 We've already seen the brilliant coffee shop prank for Carrie, and it seems prankvertising is fast becoming the hottest PR trend, especially to promote thriller movies. The controversial fake murder elevator prank for Colin Farrell film Dead Man Down caused quite the stir in March.
And they seem to have a propensity to occur in restrooms – see this audacious prank from MINI that saw airbags unexpectedly blow up in customers' faces.
What's the lesson here? If something creepy or shocking is happening in the vicinity, don't worry, it's probably just a bit of marketing.
Involved agency: Friends, Moscow
See the video here: