Pop-Up 'Dill' Restaurant Exposed as Lidl Stunt
By Ciaran McCormick on Monday, October 7, 2013
Swedish diners were treated to a nine course Michelin inspired meal for a cut price of 495 kronor or $78 in a Stockholm restaurant. It was even more surprising when it was exposed as a publicity stunt for German budget supermarket chain Lidl. It was a pop-up restaurant, opening on the 13th September and closing just a couple of days ago.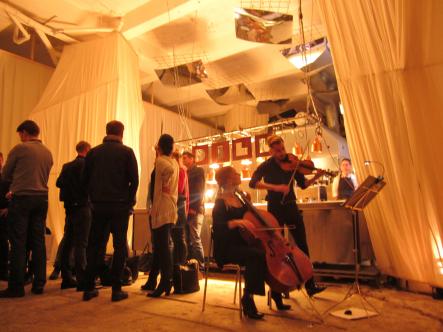 However, it has added a touch of class to the Lidl name. The menu was created by double Michelin starred chef Michael Wignall and the restaurant was decorated beautifully. The core message, though, was that many of the ingredients were sourced from Lidl.
It was designed to express their belief that 'Good food doesn't have to cost more'. Whilst the restaurant has now closed, the buzz about its food continues to spread. All the diners had to do was re-arrange the 'Dill' anagram to discover the truth. Nevertheless, many clearly had no idea they were eating 'Lidl' products.
Read more: The Local (Sweden's news in English)