Ford are going to give away Fiesta models to bloggers.
By Inderdeep Gill on Wednesday, February 20, 2013
Those who work in the media industry know that bloggers can have a HUGE influence on people's choices and views. So you work with them to get your product across to the right market. You send an informal e-mail and press release, and maybe a sample or two of the product.
That sample is normally worth the outcome (it's also normally not more than £100!). So when Ford said they're giving away 100 Fiesta models, I had to read twice because I thought it was a major typo.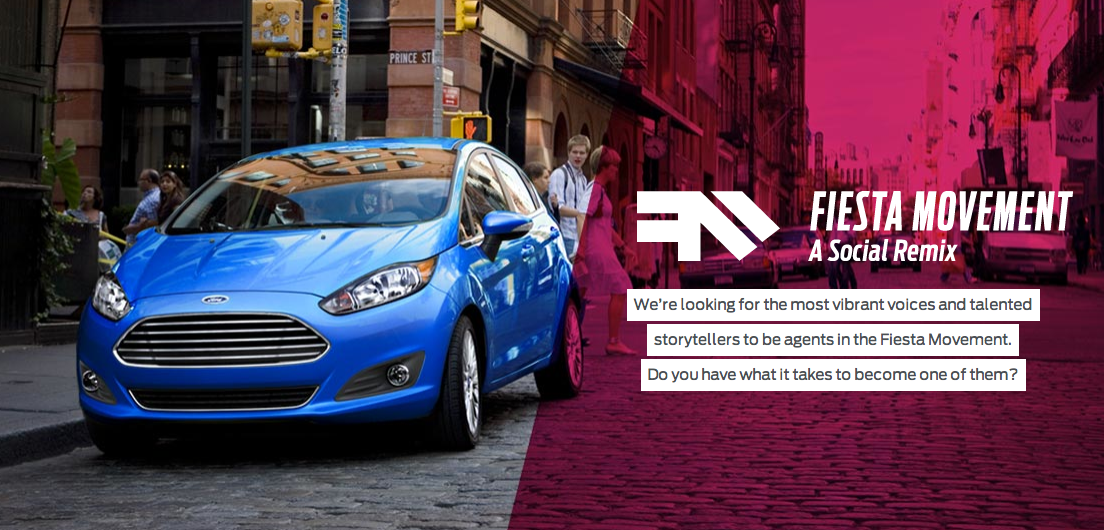 Announcing it at Social Media Week in NYC, Ford are going to give 100 bloggers (and some celebs) the car to test drive and socially track their progress as part of their new Fiesta Movement campaign. Ford want to bring back the 2009 campaign but pull it in line with today's popular media channels,
and want to use people that can honestly review, critique and give their opinion on the car – the bloggers, that is.
This is a US campaign, so if you're a blogger across the pond you can apply to be picked. All the videos and photos posted online relating to the car will be used down the line in TV and Print advertising.