Cowboy stunts: FIA replaces baseball caps with Stetsons on F1 podium
By Simon Hilliard on Monday, November 19, 2012
Blink and you might have missed it, but there was a sly nod to the hard work of those in charge of the US Formula 1 Grand Prix in Austin, Texas, at the end of this Sunday's race.
The race, held at the brand new Circuit of the Americas, marked the first F1 race in the US since 2007. In homage to the Texas location, the FIA and tyre supplier Pirelli replaced the traditional winners' baseball caps with cowboy style Stetson hats on the podium – as seen on Lewis Hamilton below.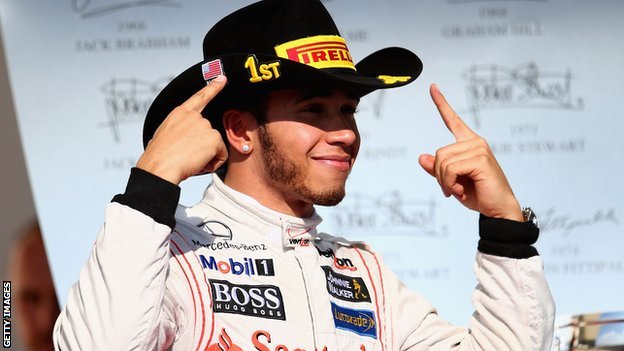 A small gesture, but a nice one for the team who got the brand new circuit up and running and ready for racing.
Imagine credit: BBC, via Getty Images