Heinz Facebook campaign gave fans the chance to win name-engraved beans
By Rich Leigh on Monday, September 3, 2012
A Facebook campaign was launched by Heinz to celebrate the brand's new five-bean variety, Five Beanz, released in the U.K. in June.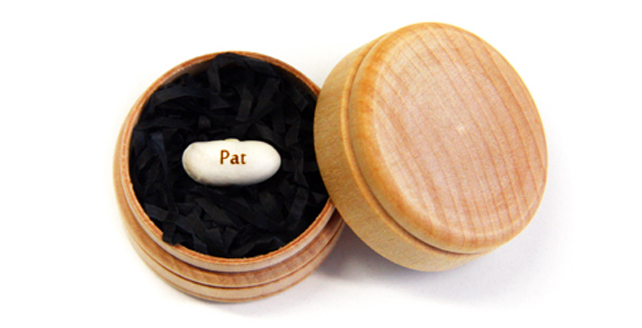 Although the Facebook campaign is now over, having run for twelve days through to the end of August, I wanted to give it a quick mention – I was away, hence why I missed it.
The contest included a "Bean Personality" quiz that helped fans determine, a little bit strangely, what kind of bean they were. Those who took the quiz were entered into a draw to receive a bean engraved with their name. Every hour, Heinz picked a winner from each bean category, meaning there were up to 1,440 personalised beans available.
Be amongst the first to hear about the top five PR stunts and campaigns each week by signing up to the PRexamples.com newsletter here.
Involved agency: We Are Social
Source: Ad Age