'Patriotically-painted' horse guided around Stonehenge course in fun PR stunt
By Rich Leigh on Monday, June 11, 2012
To promote the Barbury International Horse Trials (28th June-1st July), former racehorse Natterjack was 'patriotically-painted', with British event rider Laura Collett guiding the 14-year-old horse round a course designed to look like a mini Stonehenge.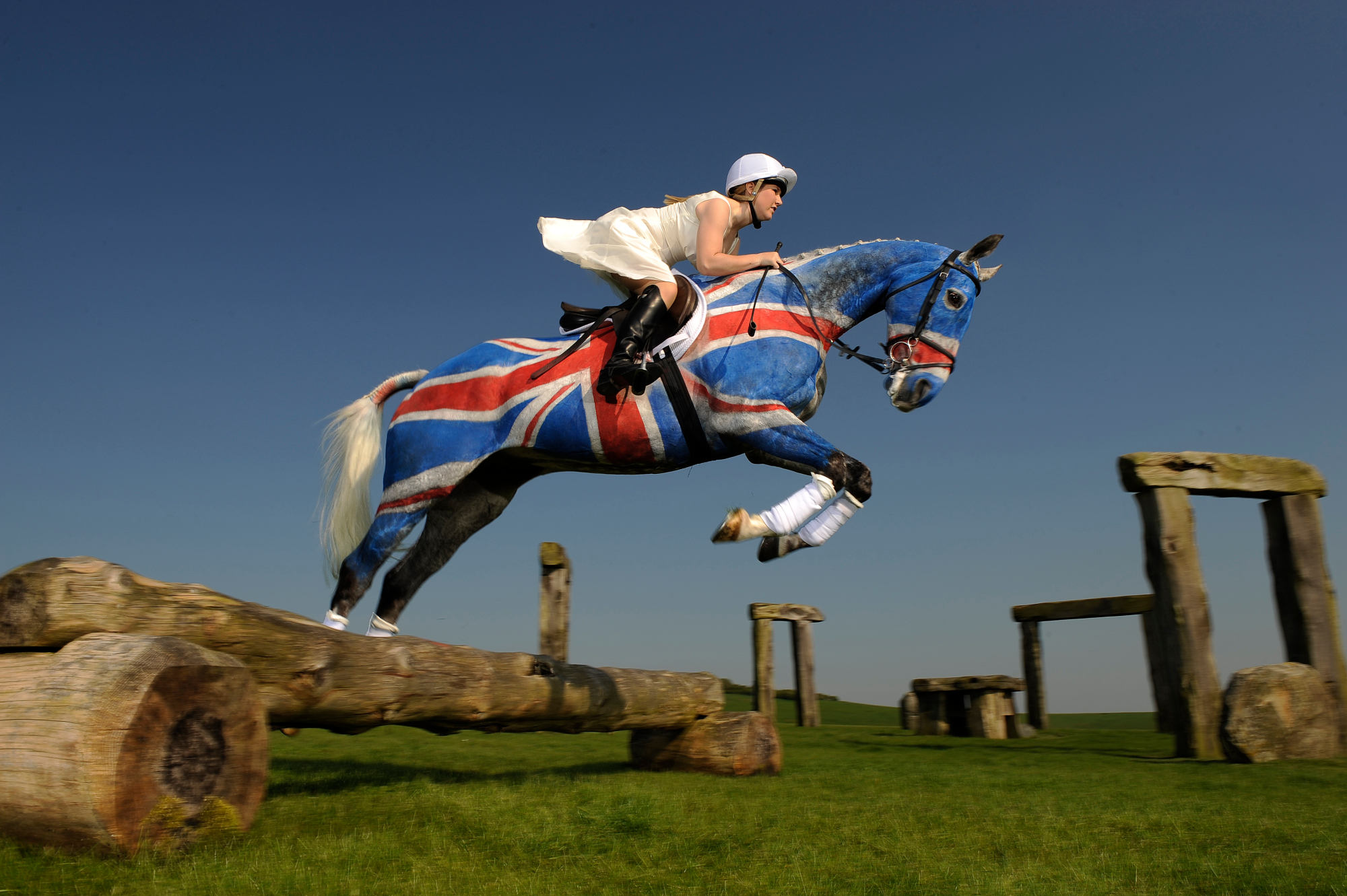 The paint is harmless and took a team of 4 more than 5 hours to apply at Barbury Castle Estate in Wiltshire.
From the release:
The event culminates on Sunday with the CIC three star competition and provides the last competitive practice for the majority of top event riders and their horses before the Olympics eventing phase begins in Greenwich Park four weeks later. It's also the perfect consolation for anyone who's missed out on an Olympic ticket.
If you've ever wondered how to paint your horse/pony to look like the Union Jack, well, this video was made for you!
Involved agency: HSMR