David Coulthard catches 178mph golf ball in open top car, breaks world record
By Rich Leigh on Saturday, June 30, 2012
Spotted in Adam Vincenzini's new feature #ytbc, this is one hell of a stunt.
Anybody working in digital will cringe at the word 'viral', as in:
Client: I want you to come up with a viral for us. You've seen that black guy with his top off, right? Something just like that. Funny. You can do that under the retainer, yeah?
A great idea is enough to usually do the trick, to make a campaign 'go viral' (a phrase cited in many a-marketer's suicide note, I imagine), but a great idea and a celebrity? You've got yourself a hit, mister, which is why this video for Mercedes-Benz to (seemingly) promote the SLS AMG Roadster has had 1.7m views in just 10 days.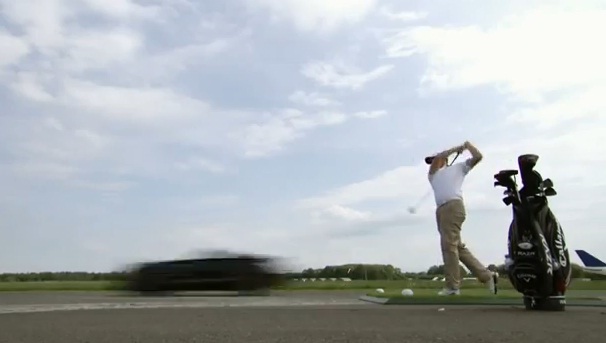 Formula 1 driver David Coulthard and pro-golfer Jake Shepherd set a new world record in the process of this stunt – the farthest golf shot caught in a moving car. The car caught the ball, driven at 178mph, 275 metres away from the tee.
Watch the video here:
If you're interested, here's the behind the scenes video:
Source: YouTube Breaking Campaigns