The St Pancras Christmas Tree 2023 – inspired by books
By James Herring on Friday, November 3, 2023
The St Pancras Christmas tree is up!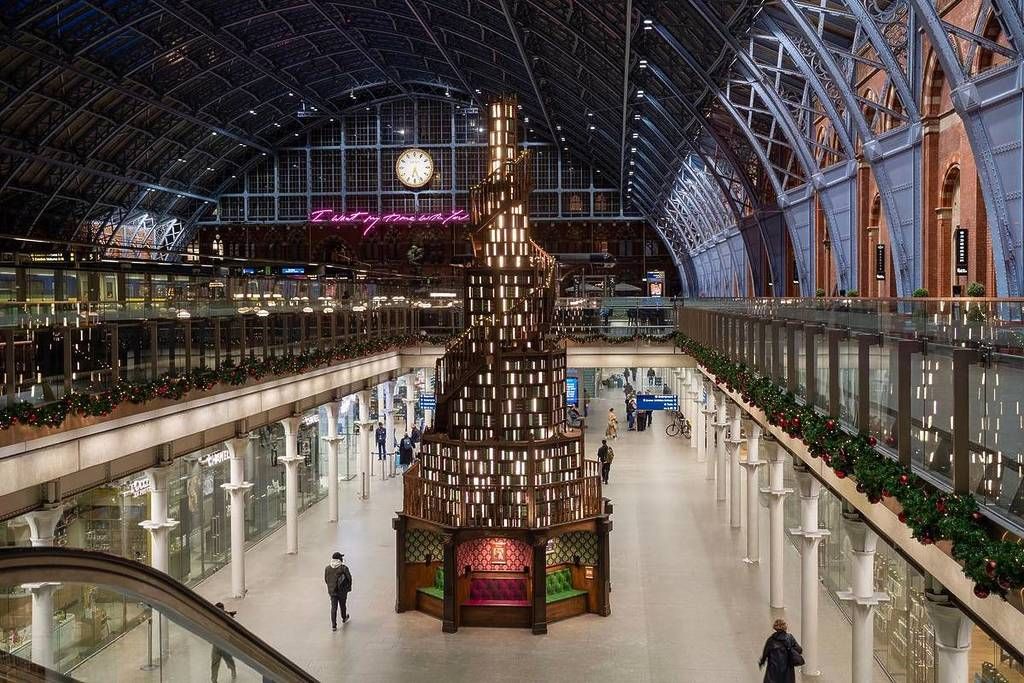 It features a whimsical design with a winding staircase and 270 shelves adorned with over 3,800 hand-painted books, including timeless classics from the likes of Charles Dickens.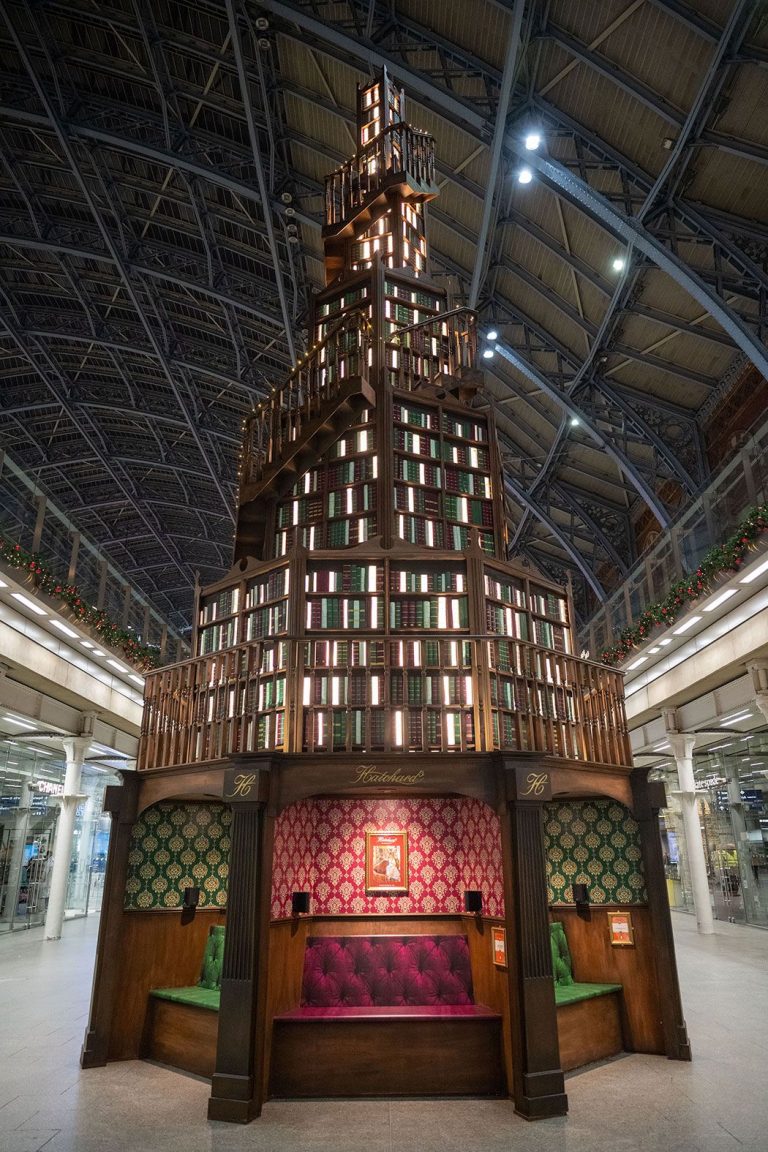 At the base of the tree – eight cosy nooks where visitors can select a five-minute excerpt from a classic festive audiobook, provided by Penguin Books.