Bublé has officially defrosted just in time for ASDA's Christmas ad
By Evie Moysen on Thursday, November 2, 2023
It's beginning to look a lot like Christmas… as ASDA have teased this years Christmas advert!
ASDA have set the bar high as they have just released the first Christmas ad of the season. Well sort of… The full spot will be released on November 4th. Exciting!
The ad features the king of Christmas himself, the Bubes – Micheal Bublé.
The film sees three employers taking their break, when the clock strikes midnight and they suddenly start to hear a mysterious gurgling noise. They make their way through the Christmas clad warehouse, until they stumble upon a door aptly marked 'MB inside. Do not open til 1.11.23.'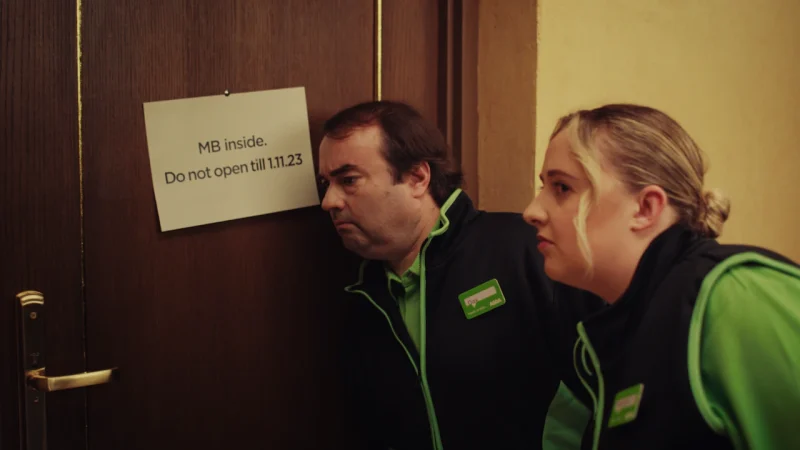 As the door opens, a silhouette masks their latest seasonal recruit – none other than Michael Bublé – who serenades us with the classic It's Beginning to Look a Lot Like Christmas. The film ends with the fun line 'pop the Bublé' as it's 'officially Christmas'.
The retailer is undoubtably leaning into the ongoing joke that he 'defrosts' in time for holiday season and you know what, it's got us in the spirit!
"With Bublé's undeniable ability to spread seasonal smiles and our commitment to quality at great value, we're a match made in heaven, proving Asda is a one-stop-shop for families seeking magic this Christmas."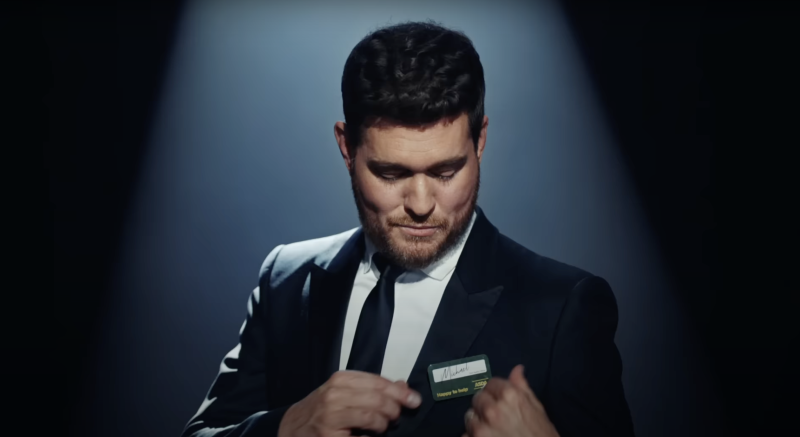 So, it looks like theirs more of Michael to come! (…and we couldn't be happier about it)