Chelsea fans touched by deaf choir's half time anthem rendition
By Daisy Buzzel on Thursday, November 2, 2023
Unify, a deaf performance group, and signing choir Hands 4 Voices warmed thousands of Chelsea fans at Stamford Bridge as they took centre-stage during half time to perform club anthem "Blue is the Colour".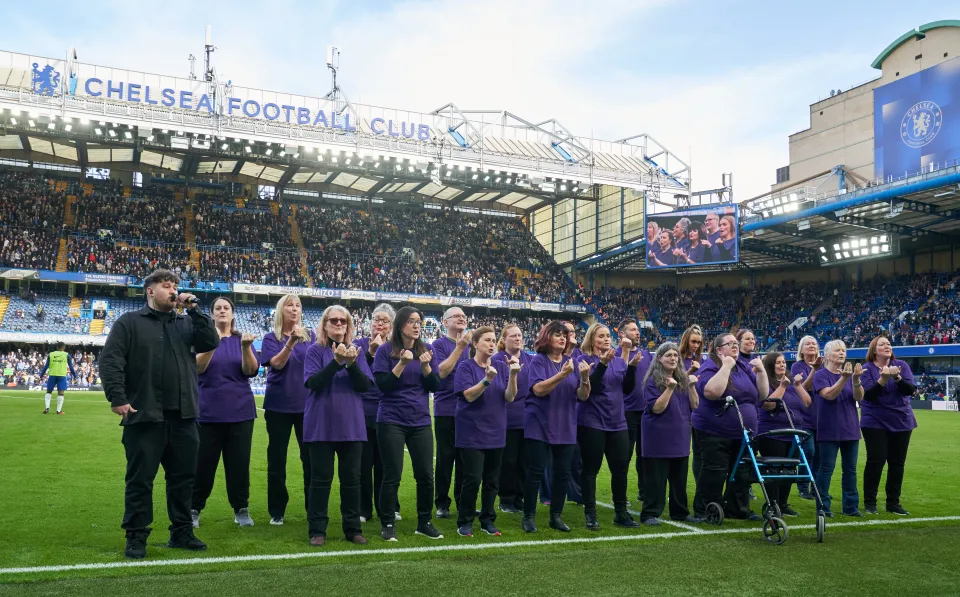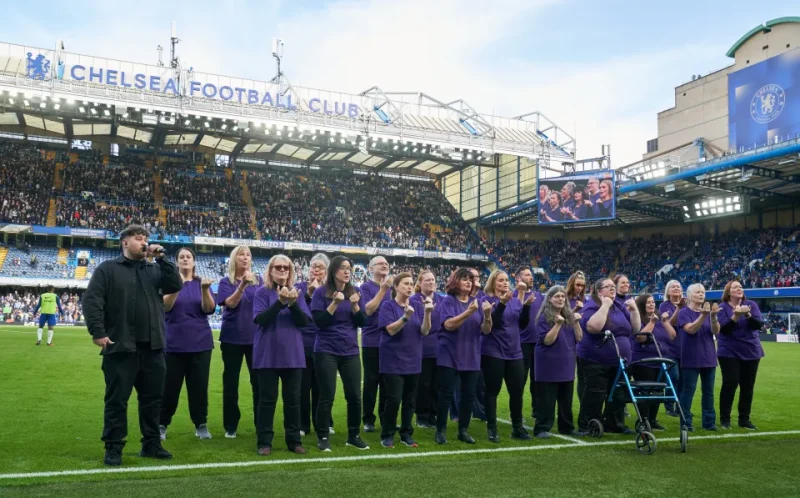 The song, originally by Peter Osgood, Chopper Harris and co., was covered by singer James Vickery –  alongside the choir (lead by Carol Cook), and performance groups.  Having been the club's anthem for over half a century, the rendition saw a large, positive reception from the crowd at their home ground with spectators singing alongside the signed lyrics.
The performance was part of Chelsea's long term partnership with Cadbury Fingers and the National Deaf Children's Society, with an aim to encourage adults to learn more BSL to help make more deaf people feel included in every day moments like football.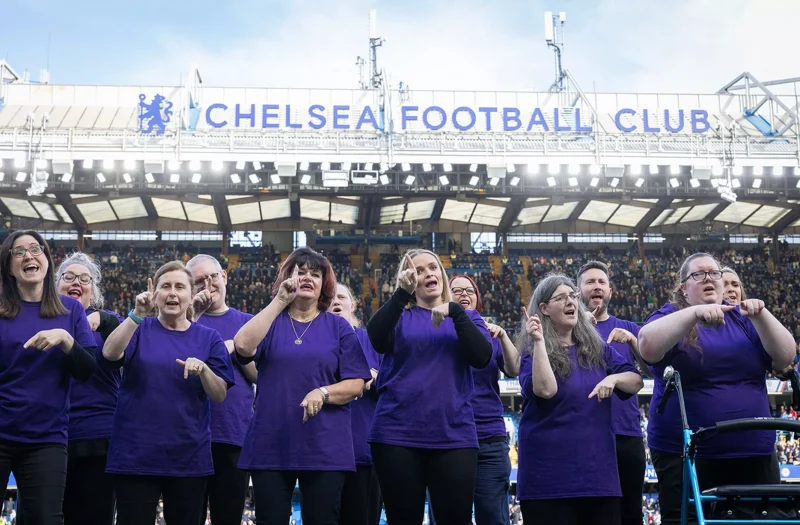 Susanne Nowak, from Cadbury Fingers, stated: "We felt football was the perfect medium for driving better awareness and emotional connection over shared moments between deaf and hearing people given how integral it is to British culture. By teaming up with Chelsea FC and our long-term partners the National Deaf Children's Society, we are excited to enter a new era of inclusivity both on and off the pitch."