Spectacular installation celebrates Spider-Man game launch
By James Herring on Wednesday, October 25, 2023
To mark the much-awaited Marvel's Spider-Man 2 game release, PlayStation Australia has unveiled a jaw-dropping installation in Sydney.
Dubbed "The Spectacular Save", the installation features a truck, seemingly caught in the nick of time, suspended mid-air by intricate webs, paying homage to Spider-Man's iconic rescue style.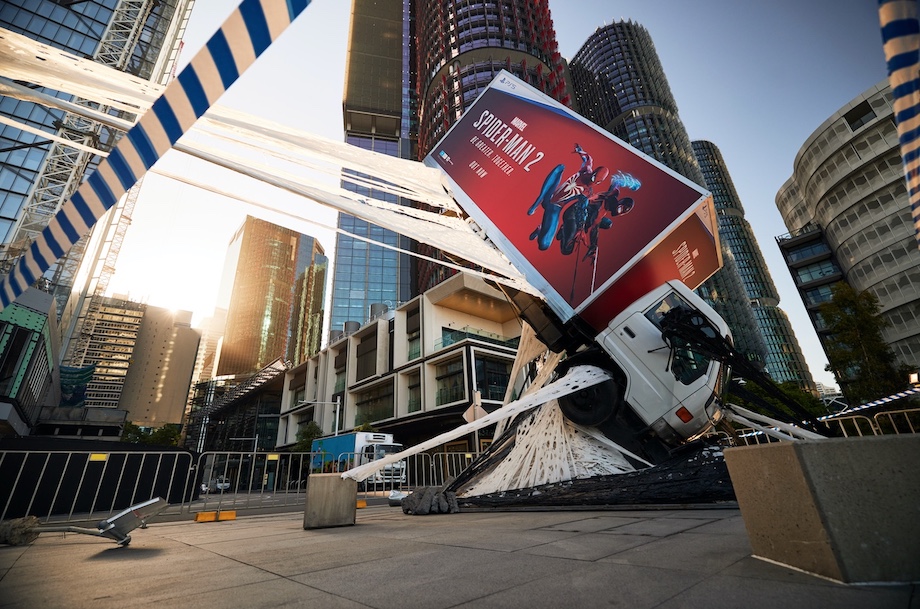 The eye-catching display, conceived in collaboration with Akcelo and supported by creative PR firm Poem, invites game enthusiasts and Spider-Man fans into an immersive experience.
Those visiting can expect to be welcomed by NPC game characters, and indulge in the authentic touch of New York Bagels.