Rick Astley revamps iconic track for hearing awareness campaign
By James Herring on Tuesday, October 24, 2023
Renowned musician, and walking meme, Rick Astley has collaborated with Specsavers on a novel campaign to raise awareness about hearing health across the nation.
The 80s music sensation revisited his celebrated hit, 'Never Gonna Give You Up', incorporating amusing misinterpretations of its lyrics – notably, 'never gonna run around with dessert spoons' replaces the original 'never gonna run around and desert you'.
As well as, "you wouldn't catch nits from any other guy" and "your aunt's been naked…".
The campaign launched with a teaser video on the artist's own channels.
We've all heard this one before… or have we? 🎶👂​

— Rick Astley (@rickastley) October 23, 2023
Designed with Specsavers' signature wit, the initiative by Golin underscores the prevalence of misheard phrases, emphasising the importance of good hearing health. It's set to gain traction across various platforms including Facebook, Instagram, TikTok, YouTube, and a radio partnership with Bauer Media.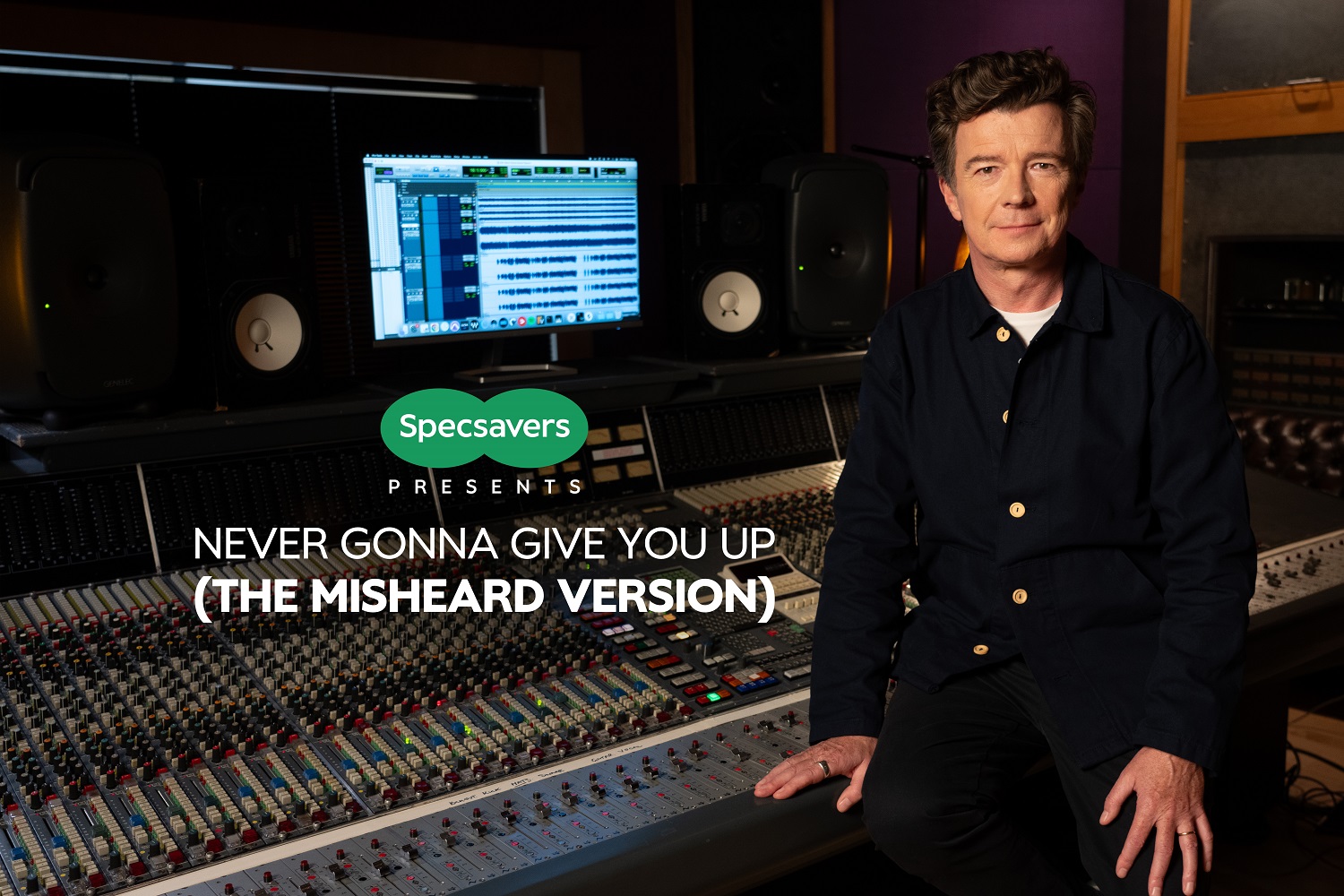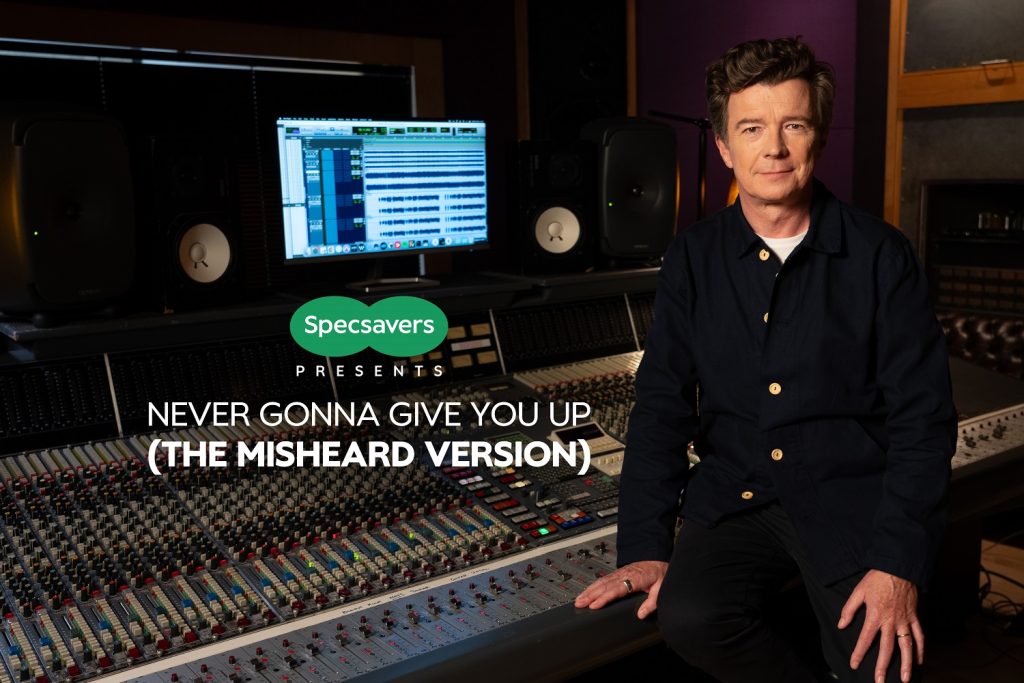 A behind the scenes video tells all.
After acknowledging his own hearing challenges, Mr Astley previewed this unique rendition on his social media.
Lisa Hale from Specsavers shared, "After successful campaigns with Jools Holland and Mary Black, our goal remains to engage the public in meaningful dialogue about hearing. Rick's personal experience with hearing loss only enhances the campaign's authenticity."
Golin's Alex Wood added, "Addressing hearing loss is challenging, but through the universal experience of mishearing lyrics, we hope to foster more open conversations."
credits: Golin, Tangerine, Manning Gottlieb and Bauer Media.