GirlvsCancer spotlights the effect cancer has on your sex life
By Evie Moysen on Thursday, October 19, 2023
To mark Breast Cancer Awareness Month, GirlvsCancer has released a provocative, taboo busting campaign, that brings the cancer communities sex, pleasure and intimacy into the spotlight.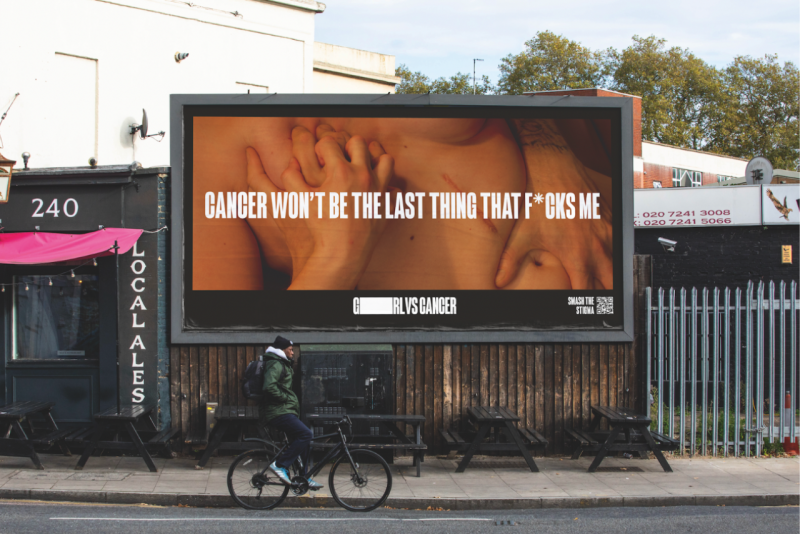 The community-led charity aims to tackle the stigma and raise awareness around an issue which is rarely spoken about.
According to research by City University London, 60% of women with cancer admit they suffer from sexual dysfunction. Yet, we aren't given any information regarding how a diagnosis or the treatments side effects will affect your sex life – regardless of it being a law for doctors to talk about it.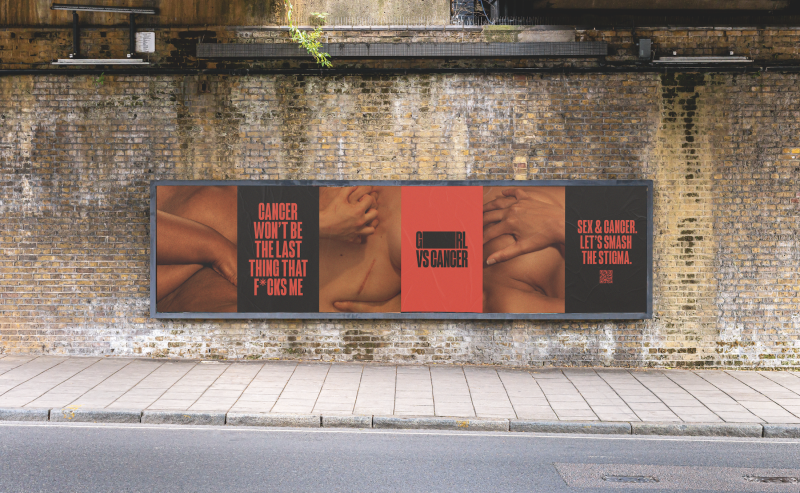 GirlsvsCancer worked alongside BBH to create a series of OOH that may shock passersby and inevitably spark a conversation. The aim being to encourage patients to feel empowered enough to have conversations around the topic and ultimately see sexual wellness becoming a part of routine cancer care.
"They were trying to feel sexy again. Learning how to get intimate with their partners and reacquainted with their bodies. When you go through cancer, your body doesn't feel like your own"
The defiant campaign is backed by a further three films, featuring women talking about their own personal cancer journey and how their diagnosis affected their sexuality.
By bringing such an important topic to the forefront of conversation in such an unexpected way, there is hope that we may actually see some change!