I Dew: Hard Mtn Dew are giving one lucky couple the chance to win a wedding
By Jamie Hesketh on Wednesday, October 11, 2023
With the cost-of-living crisis making wedding season (among other things) exceptionally stressful, Hard Mtn Dew have offered to foot the bill of one lucky couple's wedding.  
The winning wedding will include: two round trips to Knoxville TN, accommodation, Mtn Dew inspired gown, tux and rings, a fully stocked Hard Mtn Dew bar, a hefty cash prize of £1,000 plus 50 of your closest friends, family and loved ones. Wow. The twist? All your closest friends, family and loved ones will be replaced by people you've never met before…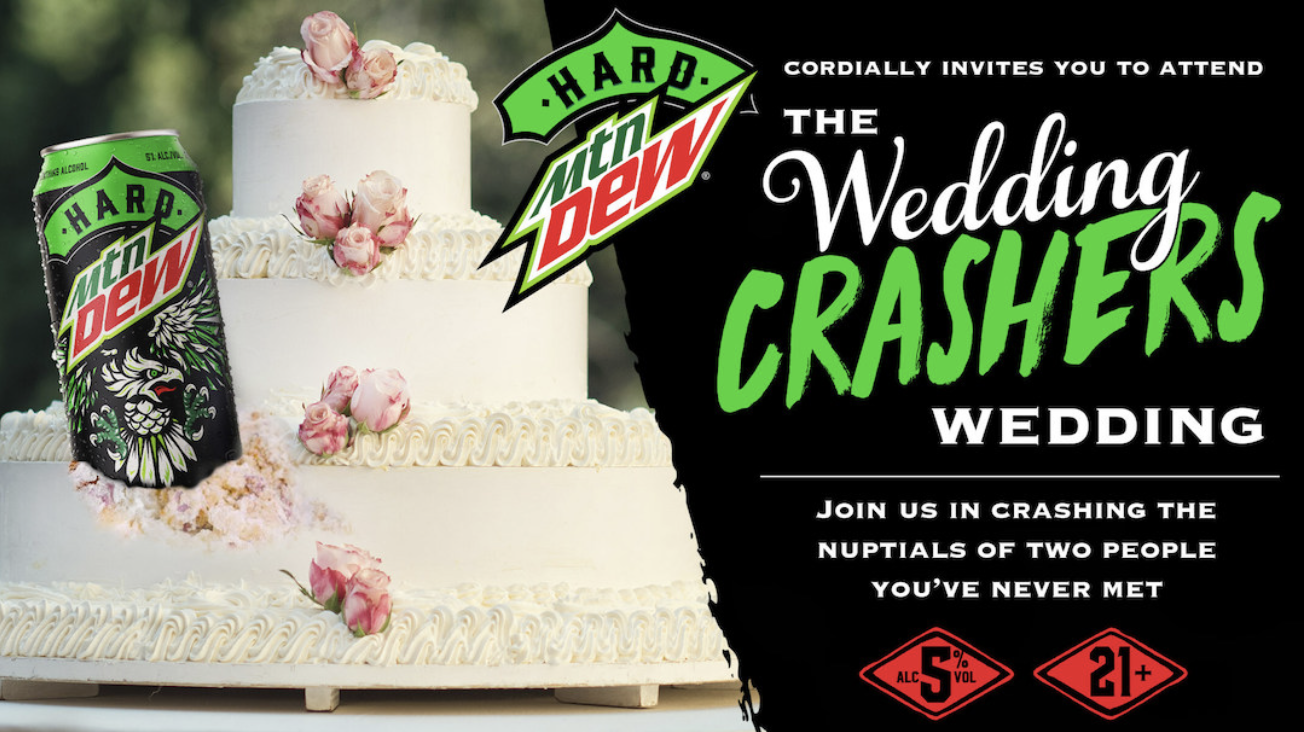 Credit PR News Wire
Hard Mnt Dew's decision to replace the attendees with complete strangers came after research that, as well as revealing the rising cost of weddings, also revealed 1 in 14 weddings are crashed every year. 
To be in with the chance to win this soda-lly sensational ceremony, couples need to fill out Hrd Mtn Dews form expressing their boundless love and adoration for the beverage. Sign up here!