Christian Aid prepare for battle against climate change
By Evie Moysen on Thursday, October 12, 2023
To raise awareness of the climate injustice during the Rugby World Cup, charity Christian Aid have launched a new campaign called #StopRugbySinking.
The social campaign aims to encourage conversation around the threat of rising sea levels, that will specifically affect the smaller countries taking part in the tournament. Fiji, Tonga and Samoa face severe loss and damage to their beautiful countries, due to the richest nations in the competition continuing to burn fossil fuel.
"The actions of big polluting countries like Australia, France and the UK have devastating consequences for low lying island nations in the Pacific, in the form of storms, and rising sea levels and temperatures"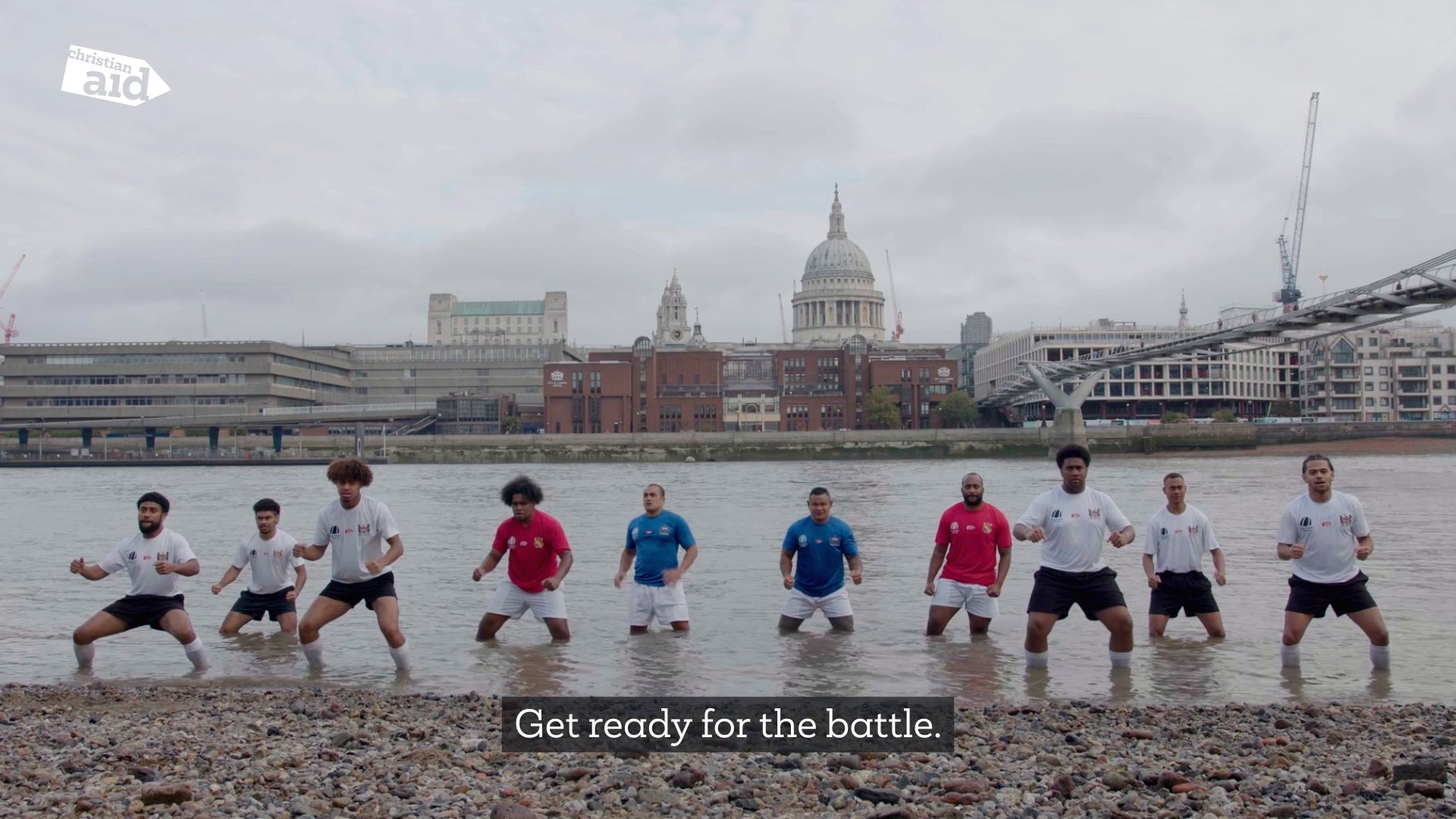 The choreography, performed by UK-based Pacific Island dance group Beats of Polynesia, was influenced by the Pacific Island's traditional war dancing. The dance which was performed in the Thames, cleverly tells the story of their climate change troubles and forces us to consider a catastrophe that feels so far away that the consequences almost don't feel real. The powerful chant,  "The Battle for Climate Change", was written just for the campaign.
The campaign will run until the end of the World Cup on the 28th October.