Terror Bytes and AI frights
By Tiger on Friday, July 7, 2023
2023 has experienced an extraordinary surge in AI progress, and this chilling campaign for Deutsche Telekom serves as a timely reminder of the dangers of sharing personal information online.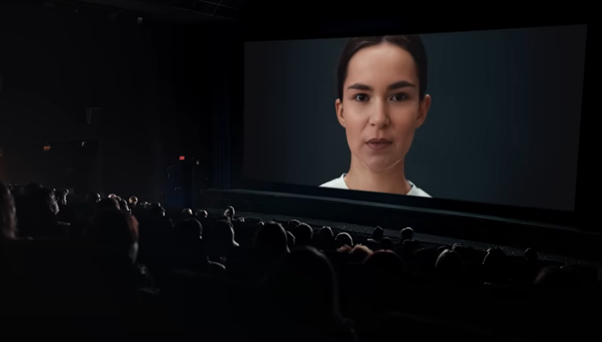 In a cinema, two unsuspecting parents, active on social media, find themselves startled to be watching an older AI generated  version of their daughter on screen talking to them. This has been created from the images they share of their daughter online. Whilst their daughter talks to them about the risks caused by oversharing – from horrible memes of her, to realistic voice notes, the image of her face flickers between her and the hacker's.
This contemporary predicament is not an ominous and speculative Black Mirror–esque scenario, but a reminder that evading such circumstances is rare in this day and age. The recent phenomenon of scam calling using the AI generated voices of peoples' loved ones asking them for money, as well as the normalcy with which images are shared to all corners of the globe, is just a part of modern life.
This accumulates to a profoundly disconcerting and effective campaign.