Nike and Martine Rose collaborate to challenge gender norms in fashion
By Zara Wilson on Wednesday, July 5, 2023
Nike and menswear designer Martine Rose have teamed up for an exciting collaboration that challenges traditional gender norms. This unique partnership blends classic British tailoring with sports-inspired attire, resulting in a stylish and versatile collection. While Nike has already introduced jerseys for the FIFA Women's World Cup, this collaboration focuses on transforming football games into business casual affairs. The lineup includes button-down shirts, trousers, suit jackets, and a trendy trench coat.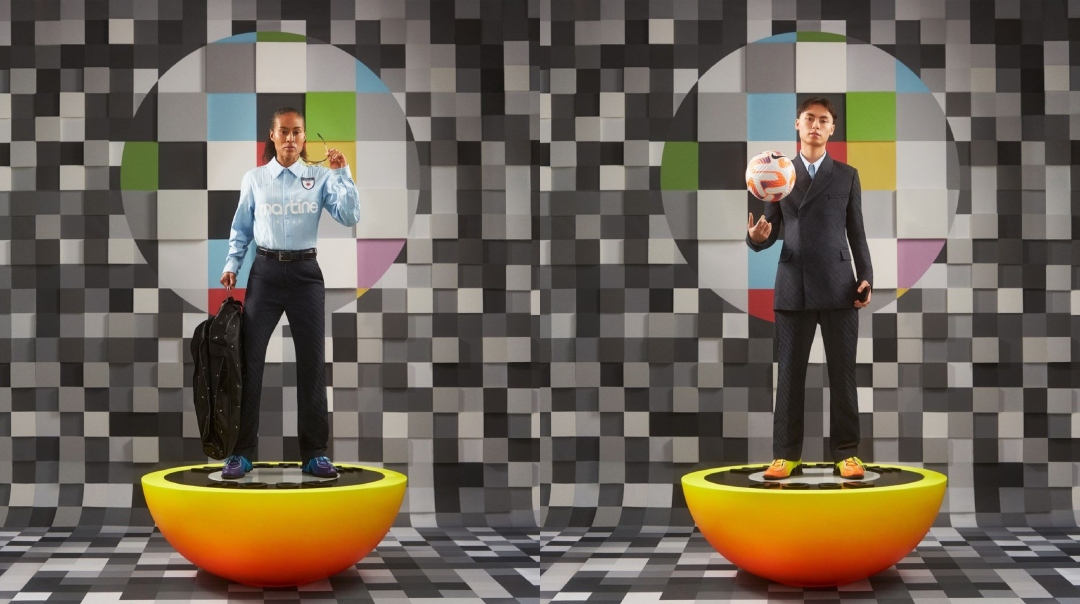 A standout piece from the collection is a navy jacket and trousers featuring a striking repeating 'M' pattern, accompanied by a Nike x Martine Rose tag above the back pocket. Additionally, the beige trench coat comes with an extra set of sleeves that can be tied around the neck, reminiscent of a traditional soccer scarf. The collection proudly displays the logos of both brands and a mock Martine sponsor crest. 
 For those seeking a sporty touch, the collection offers knee-high socks made from nylon and spandex, as well as a pair of Echo Shield Sunglasses. Adding a unique twist, the collaboration reintroduces the Shox MR4 dress shoes, inspired by soccer boots, complete with exaggerated cleats as mule heels.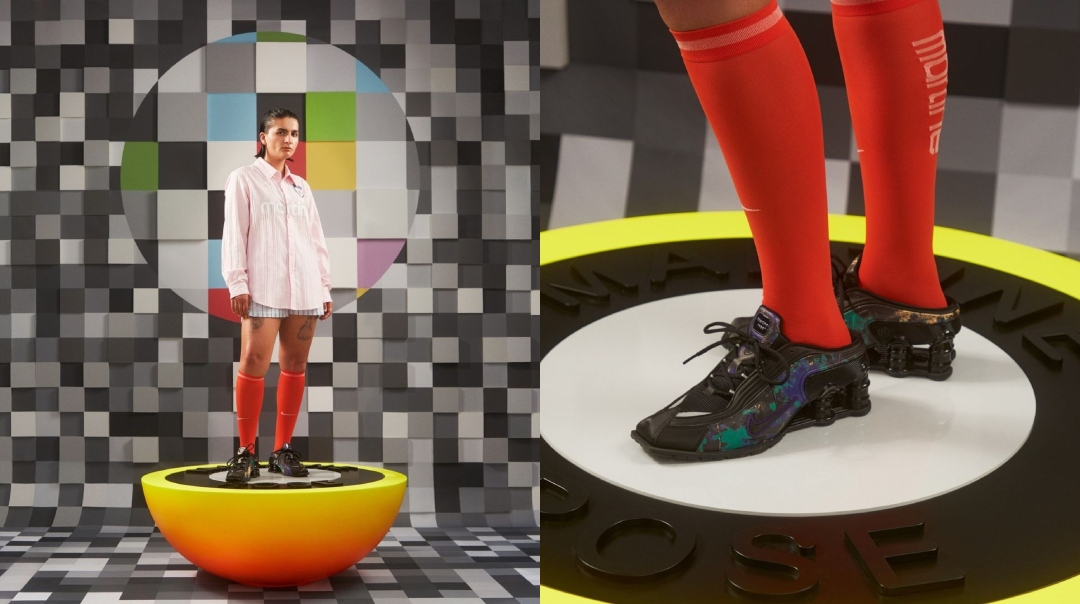 Martine Rose explained that the aim of this collection is to inspire and empower women while sparking conversations about gender in sports. Starting July 25, the collection will be available on Martine-rose.com, and selected Nike retailers will also carry these remarkable pieces starting July 27.