Home décor brand Command recruit Queer Eye's Bobby Berk as Director of Dorm Design
By Rosie Barker on Friday, July 21, 2023
In a campaign aimed at students returning to college or uni, Command, (maker of adhesive, non-damaging wall strips and hooks) has hired design guru Bobby Berk, best known as one of the Fab Five on the revamped Queer Eye, to inspire students to decorate their dorms.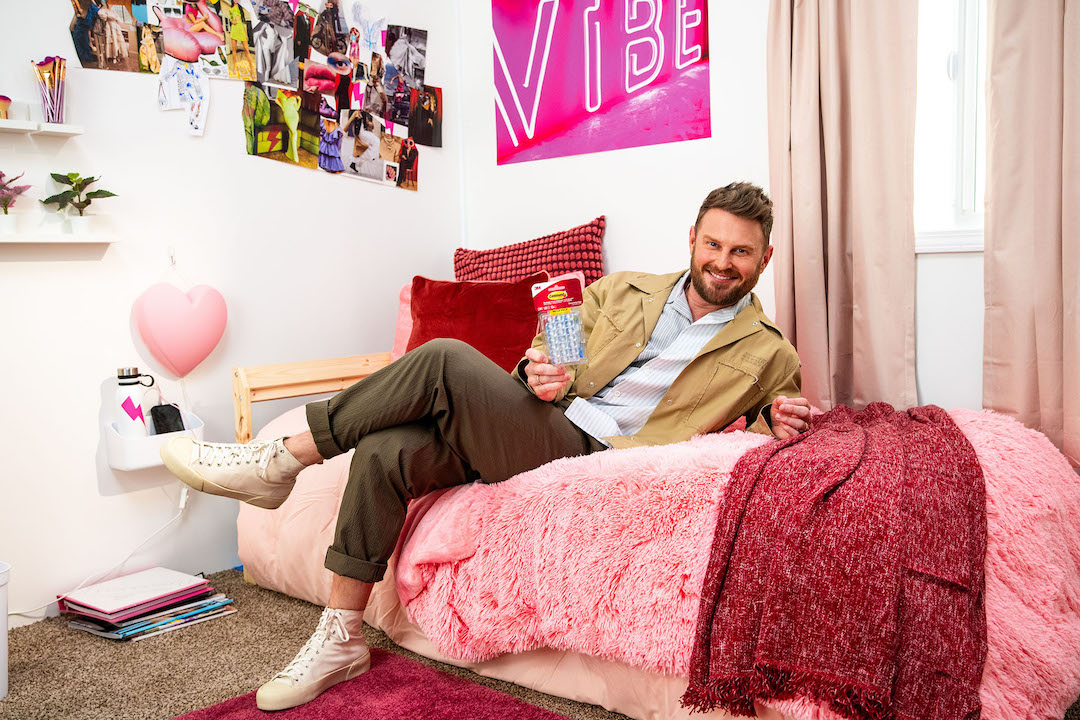 Known on the show for his interior design skills, the social-led campaign sees Bobby star in a reel on Commands IG channel, showing how to utilise their various products to upgrade your uni or dorm room in a way that best expresses your individual style.

They have devised four distinct looks based on popular current aesthetics, including; 'Boho Plant Parent' 'Retro Music' 'World Traveller' and 'Super Glam' to suit varying styles (I'm a Boho Plant girl).

The campaign is backed by research from the brand, which found that 63% of current and former college students agreed that an organised and well-decorated room helped contribute to a successful school year. It also found that 79% of Gen Z want their décor to reflect their identity.
Speaking about the campaign, Bobby said; 'College is such a pivotal time for personal growth and expression in a young person's life. I'm thrilled to be working with Command Brand to provide dorm design inspiration that allows them to express who they are,"

"Tying in current design trends and Command's damage-free/tool-free products, I designed these four unique rooms to spark creativity and encourage students to boldly live out their current era.'
Read more here