The Tetris Chicken Nugget
By Elena Cotton on Tuesday, May 30, 2023
McDonald's in China is celebrating the 40th anniversary of the much-loved chicken nuggets, by partnering with Tetris to create a Chicken McNugget handheld gaming device.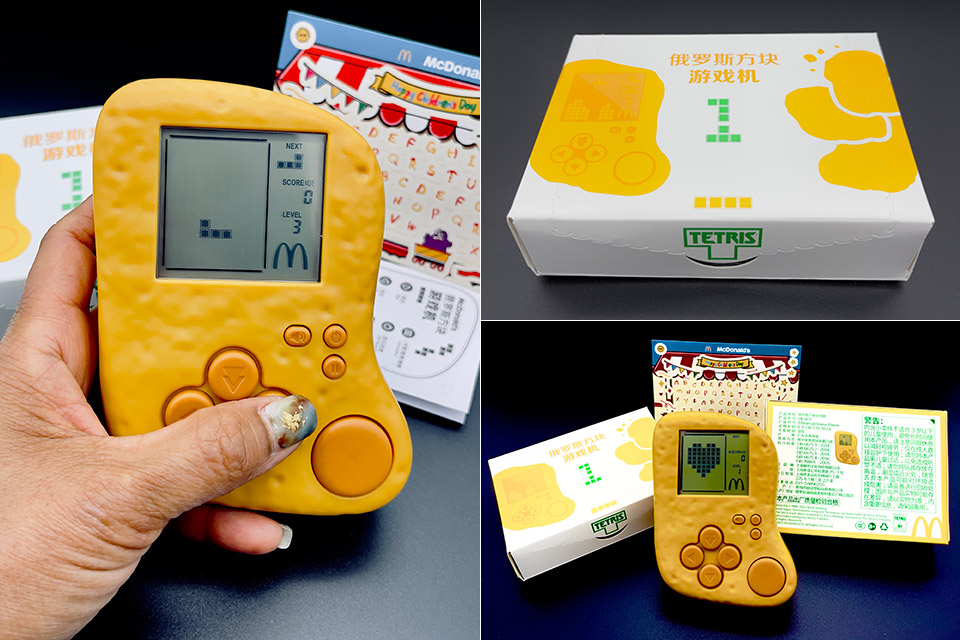 This limited edition game is only up for grabs in McDonald's in China. The partnership is celebrating Children's Day and the game comes in a McDonald's box comes with a card saying "Happy Children's Day" with the alphabet printed underneath. This the perfect combination as both the Golden Arches and Tetris are both iconic brands.
The nugget of course plays the classic Tetris' theme tune but there are only 400,000 available but the exciting limited edition game, the Tetris McNugget, is being re-sold on line by previous buyer.