Gymbox trolls competitors with cheeky Google ad campaign
By Staff on Wednesday, May 24, 2023
Disruptive gym brand Gymbox have launched a cheeky Google Ad campaign trolling competitors with humorous, responsive copy.
The brand takes the mundane world of fitness search advertising to a whole new level, by hijacking ads and serving up punchy one liners. 
Traditional gyms are not the only ones in their sights as they take on popular online fitness platform Classpass.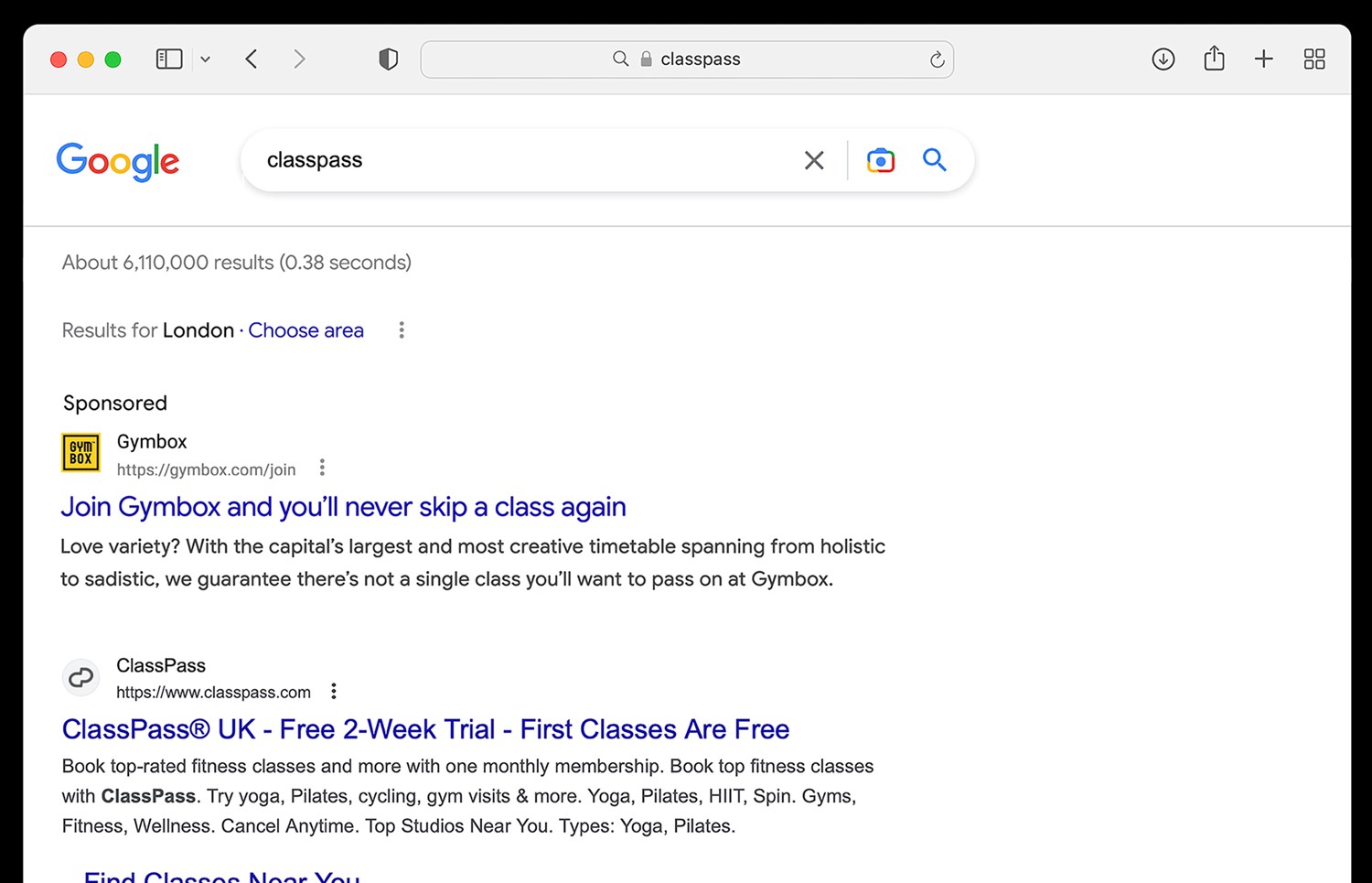 Their cheeky response to anyone searching for Classpass reads 'Join Gymbox and you'll never skip a class again'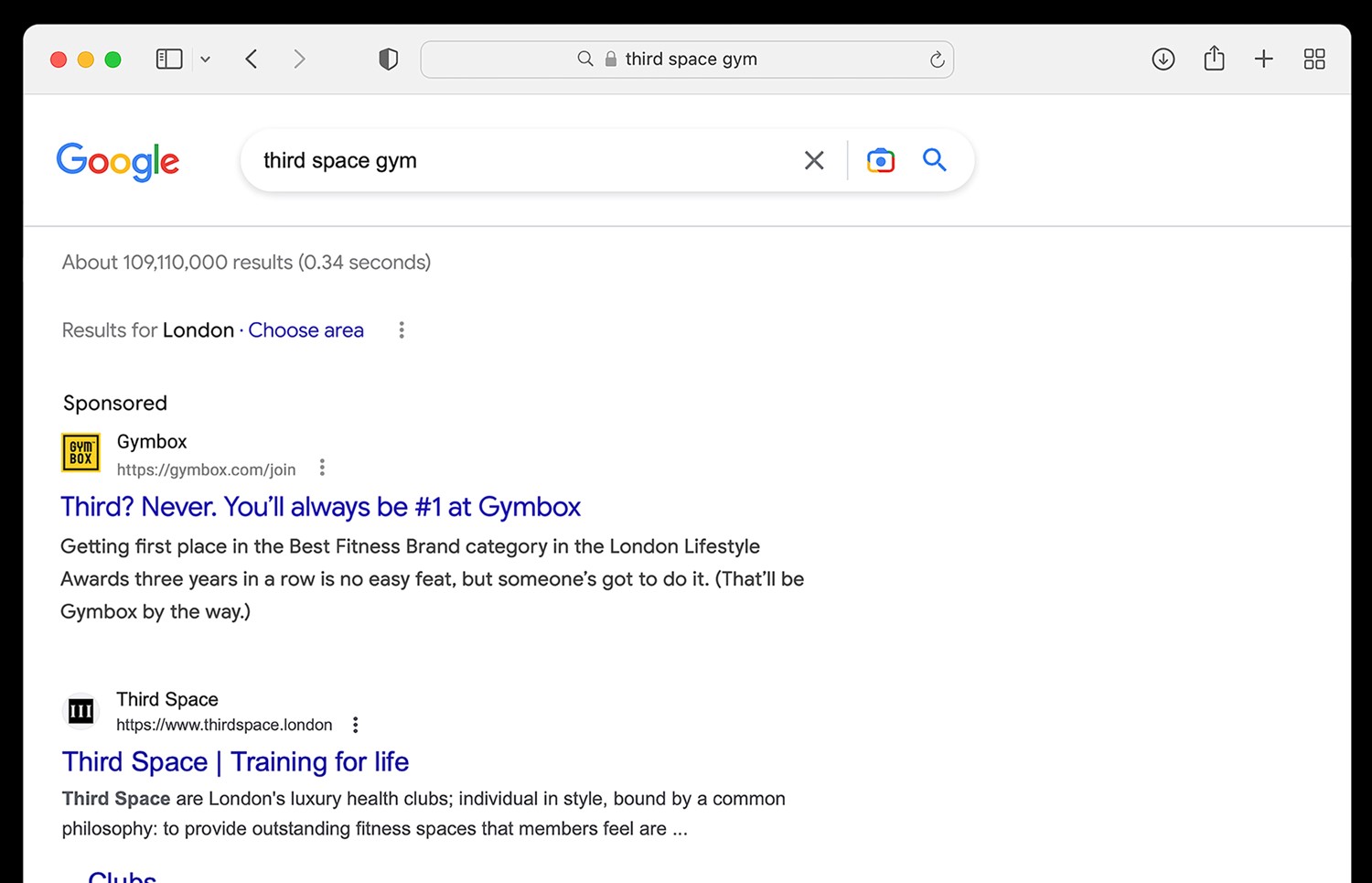 And for those who want to join Virgin, the punchy response served up is 'Gymbox: Perfect for first timers and seasonal sadists alike'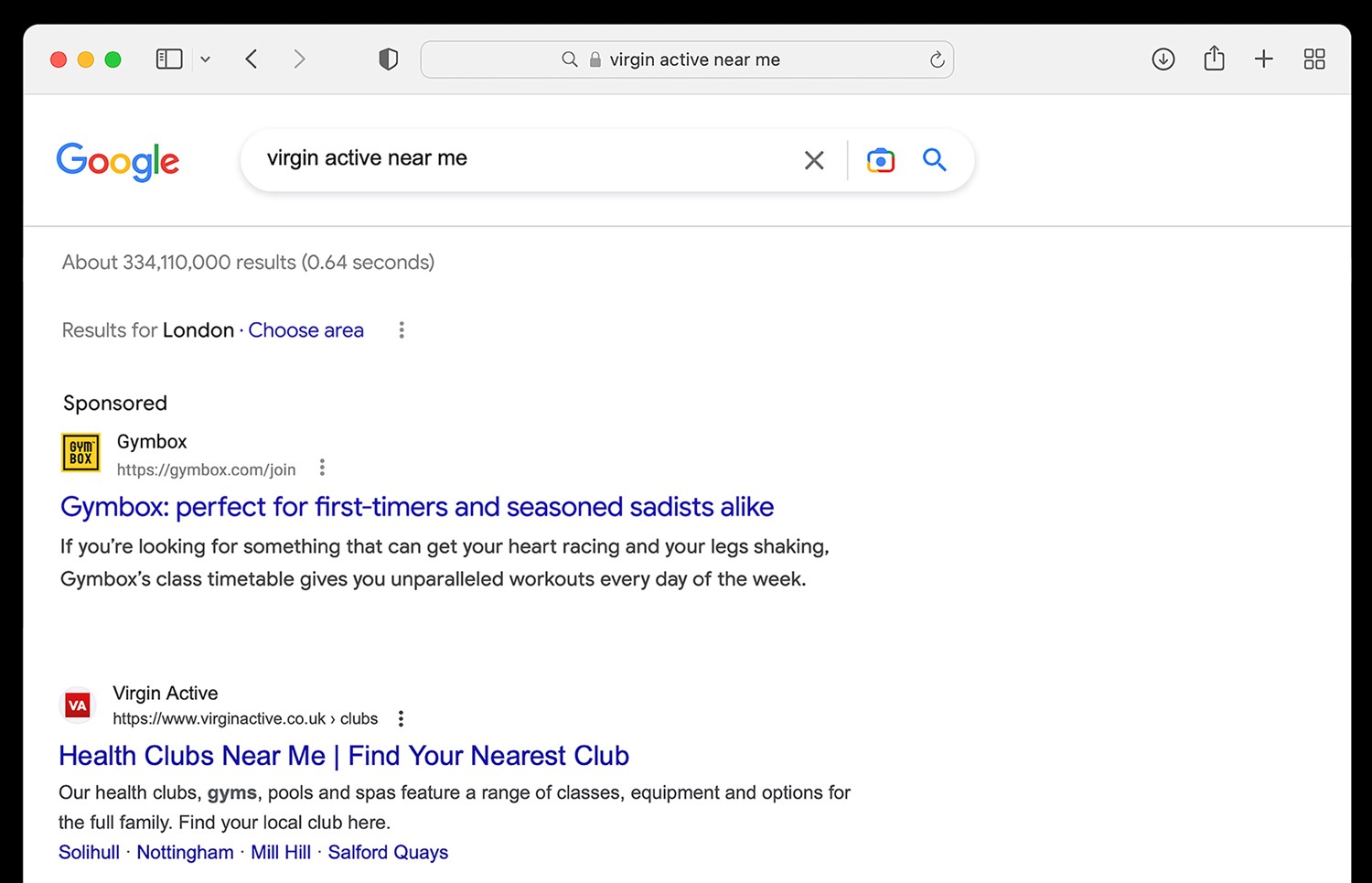 Rory McEntee, Marketing Director from Gymbox said: "Let's face it, PPC can be a bit bland and all about performance marketing. As the Antidote to Boring Gyms, we do things differently so thought we would shake things up a bit!"