"This is not a van" campaign by Direct Line and Saatchi & Saatchi turns a van into an office
By Zara Wilson on Wednesday, April 19, 2023
Direct Line for Business and Saatchi & Saatchi's new campaign "This is not a van" aims to spotlight the devastating impact of tool theft on tradespeople in the UK.
The campaign is running across a new microsite, Direct Line's digital channels, and through a PR campaign (by Taylor Herring), and features a film that highlights the message that a tradesperson's van is not just a vehicle but also their office. 
The campaign was launched in response to new research commissioned by Direct Line, which revealed that over a third (35 per cent) of tradespeople were aware of attempts to break into their van in the last 12 months, while 22 per cent have had tools stolen from their van over the same period. The film introduces Joe, a plumber from Slough, who talks about the prevalence of tool theft while sitting in his "office" – the back of his van, which he has transformed into a fully functioning workspace. 
One of the campaign's key aims is to highlight the legal difference between stealing tools, equipment, and materials from a van and stealing from an office. While the former is classified as theft, the latter is classified as non-domestic burglary, which receives on average twice the custodial sentence as theft from a vehicle. The majority (87 per cent) of tradespeople believe that the penalties for tool thieves are not strong enough, while 91 per cent of the public believes that the consequences of this crime should be significant to deter would-be tool thieves.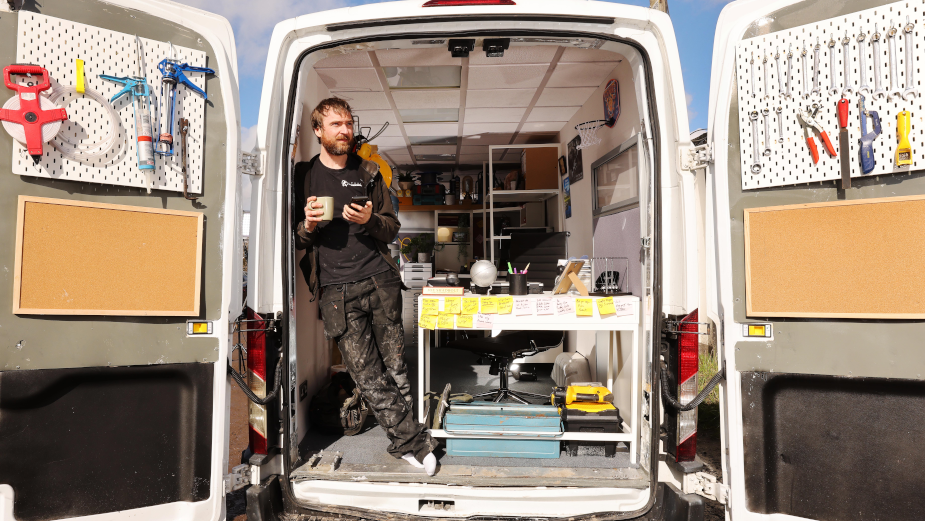 By turning Joe's van into an office, the campaign emphasizes the message that tradespeople's vans are not just vehicles, but rather an extension of their workspace. The film aims to raise awareness of the impact of tool theft on tradespeople and encourage the public and lawmakers to take action to protect them.