The Sims 4 releases gender-inclusive options
By Daniel Constantinou on Thursday, February 2, 2023
EA, the creator of the popular simulation game, The Sims 4, has announced a new update that includes transgender-inclusive options for players.
This update is a significant step forward in making the game feel "more diverse, inclusive and representative of our global community."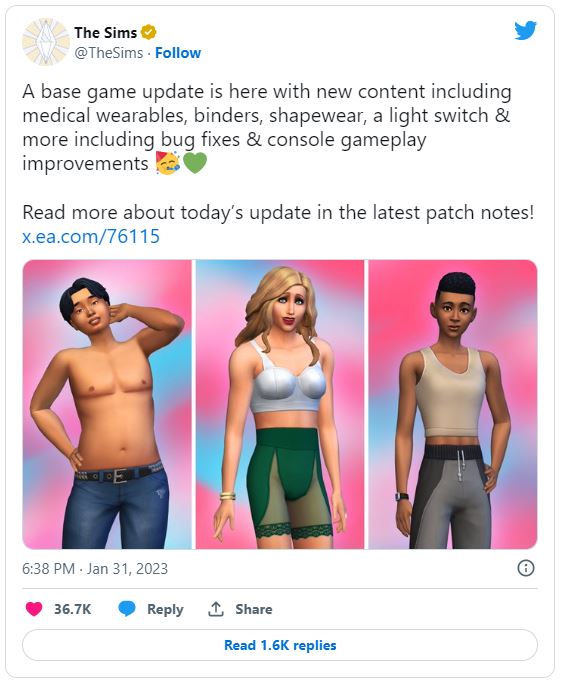 The update, which was released on Wednesday, includes customizations for transgender and disabled fans such as surgery scars, binders and medical wearables. These new options will be available for teen and older characters, giving players the ability to create Sims that reflect their true selves.
Fans of the beloved game quickly flooded Twitter with praise and excitement over the ground-breaking updates: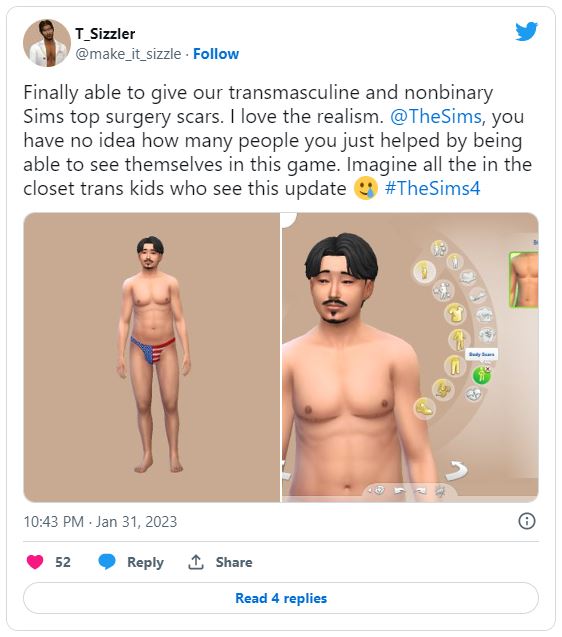 The Sims 4 has been a beloved franchise for over two decades, and the addition of these transgender-inclusive options is a major milestone for the game and its community.
The update reflects the growing recognition of the importance of inclusivity in gaming and society as a whole.
For more information about The Sims 4 and its new update, please visit the Electronic Arts website.