Ronald McDonald House is now on Roblox
By Elena Cotton on Tuesday, January 3, 2023
McDonald's, in Sweden have built a Ronald McDonald House in popular online game Roblox, giving severely unwell children the opportunity to meet children in similar situations as them.
Roblox has created a digital house that tries its best to make the children's wishes come true. NORD DDB have stated the Ronald McDonald House will be updated yearly. 4,000 families with seriously ill children are able to stay at the Ronald McDonald House. Often children are unable to see their friends as a result of their treatment and this allows children to play and improve their well-being.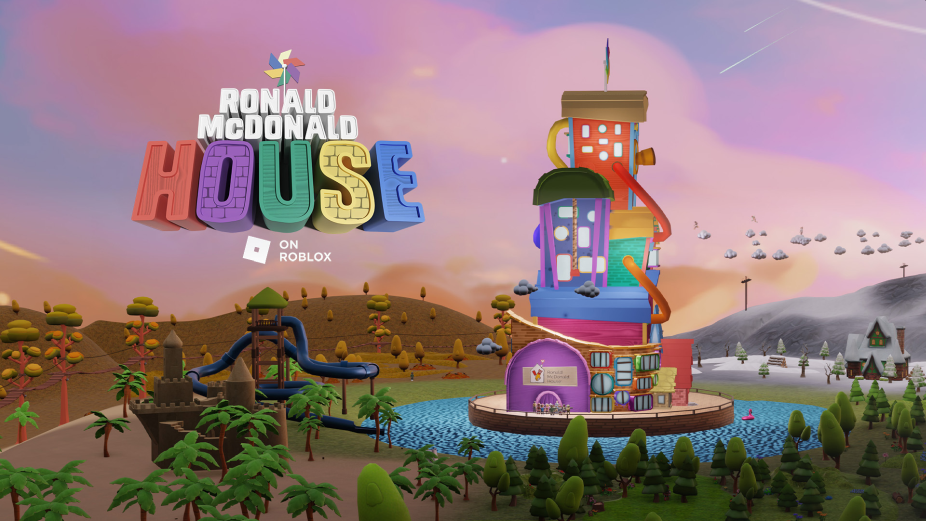 Lisa Palm Danielsson, the secretary general at Ronald McDonald House Charities Sweden "The Ronald McDonald Houses allow seriously ill children to be near both the care they need and their families, but they are often far away from their homes and thus their friends. Therefore it feels great that there now is a Ronald McDonald House on Roblox where the children can invite their friends from home and also make new friends".
"I am so happy that we at Karta have been able to take part in this fantastic journey. It has been so much fun to experience the children's creative thoughts and to realize their ideas and dreams. This project is very special to me as my second son was born with a heart defect and we spent a large part of his first time at the Ronald McDonald House in London. For me, the stay there was extremely important, I received great support from other parents and from the staff," says Tony Barnes, COO and co-founder at Karta.