Philadelphia launch world's hottest cream cheese
By Staff on Friday, January 20, 2023
If you're looking for a unique and daring way to spice up your breakfast look no further than Philadelphia Cream Cheese's new limited–edition creation, 'A Little Taste Of Hell'.
With a fiery punch of 1,041,427 scoville heat units, more than 200x hotter than the average jalapeño, this cream cheese is sure to give you the kick of hell that you're looking for.
A Little Taste of Hell, which was released on Friday 13th, is made with ghost pepper extract.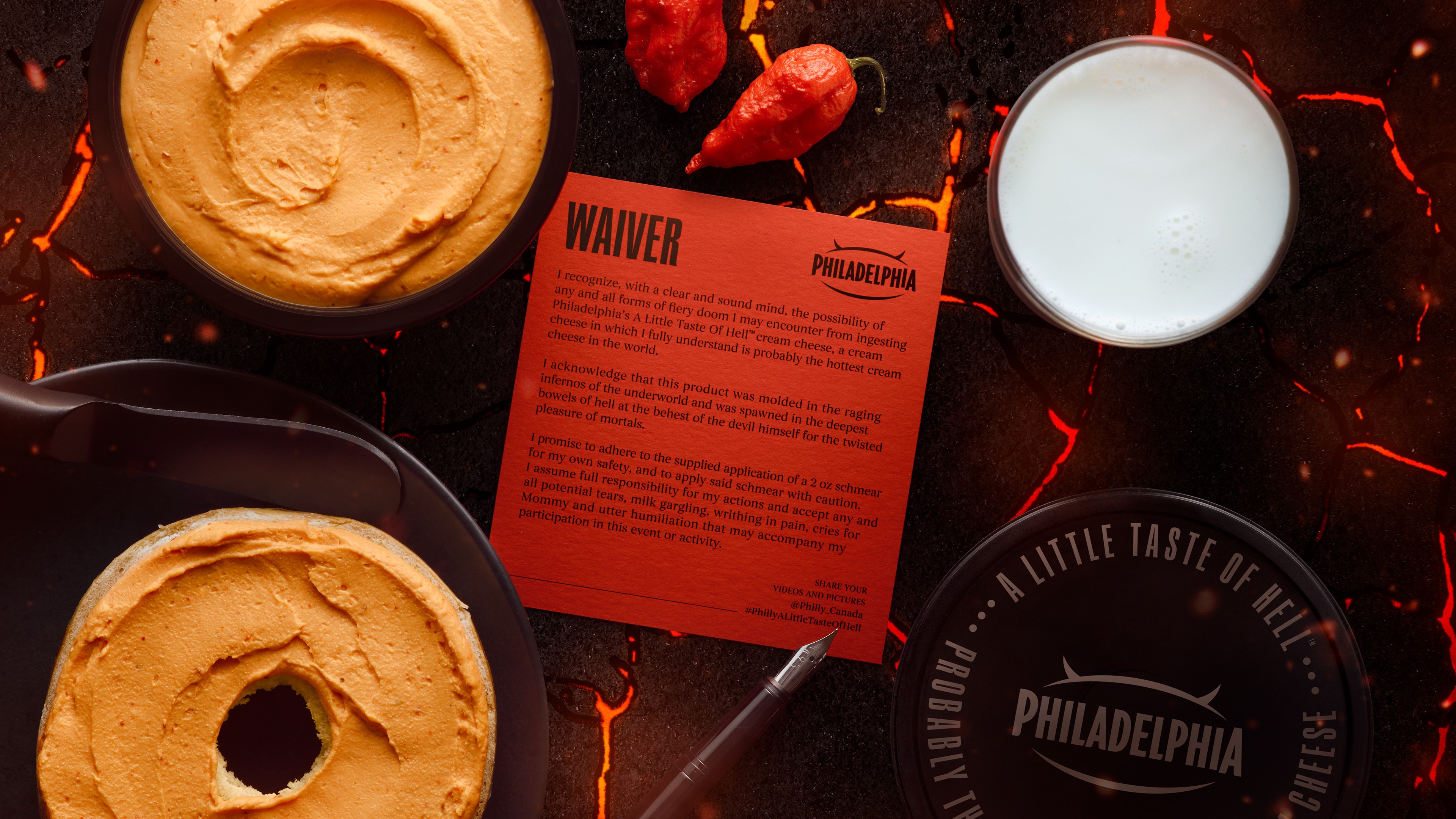 The cream cheese comes in an all–black kit that's available on Uber Eats for the fitting price of $6.66. The kit includes a sample of the cream cheese, a waiver that warns against tears and cries for mummy, and a pair of gloves for safe smearing.
Be careful though, people have been seen coughing, cussing, gagging, sweating, shaking and even crying after a taste of this cream cheese.
If Toronto is too far for you to get your hands on this daring cream cheese, don't worry. Follow Philadelphia Cream Cheese Canada on social media and keep an eye out for your chance to get a kit in your hometown.