Banksy unveils latest work on ruined building, Ukraine
By Jess Gaynor on Monday, November 21, 2022
Last week the renowned graffiti-artist Banksy shared his latest work via Instagram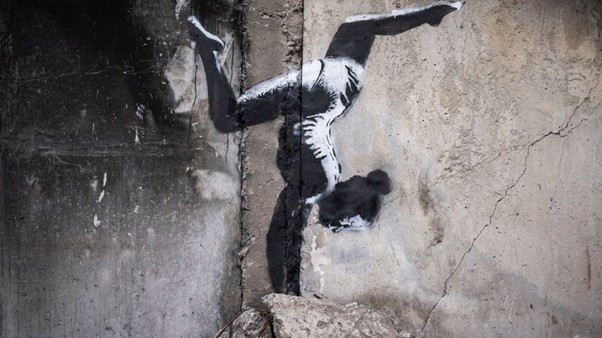 The artwork depicted a a gymnast doing a handstand amongst the debris in Borodyanka.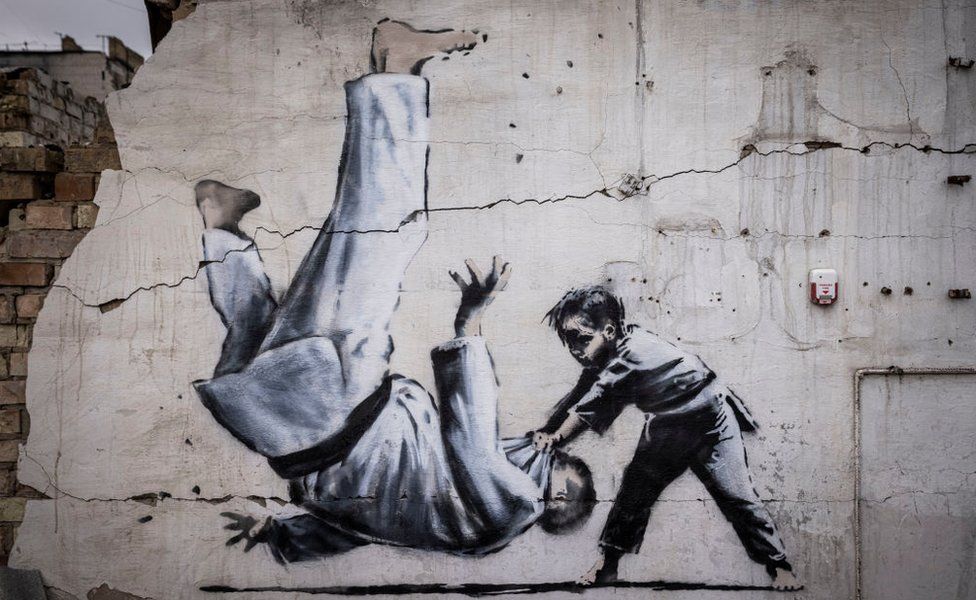 Banksy also created other artworks around Ukraine including a man bathing, children on a see-saw, and most strikingly, a woman on a chair in a gas mask.
A video also dropped on Banksy's Instagram which showcased his work, but also the effects of the war on Ukraine in general.
The artist has created a media storm on Twitter, raising awareness for the effects on the war-torn country.
A boy defeats judoka. #Banksy mural in #Borodianka pic.twitter.com/qDOLfPRhPY

— Kira Rudik (@kiraincongress) November 12, 2022
Despite Banky's creations around Ukraine, the infamous artist has still managed to remain anonymous too.