Paddy Power poke fun at the utter chaos of Westminster
By James Herring on Friday, October 21, 2022
Within hours of Liz Truss' shock resignation, bookmaker Paddy Power deployed a convoy of vans across Westminster bridge.
The betting brand gatecrashed the ITV news coverage with their trio of digital ad vans that poke fun at the utter state of chaos in UK politics.
With the government finding itself once again in a state of flux and rumours of Boris Johnson expecting to stand in the leadership contest the betting brand responded.
Paddy Power's first van carried the message: "GOODBYE BORIS".
This was followed in hot pursuit by another that read: "IT'S HARD TO KEEP UP".
Bringing up the rear was a third van, with a display that read: "HELLO…BORIS?"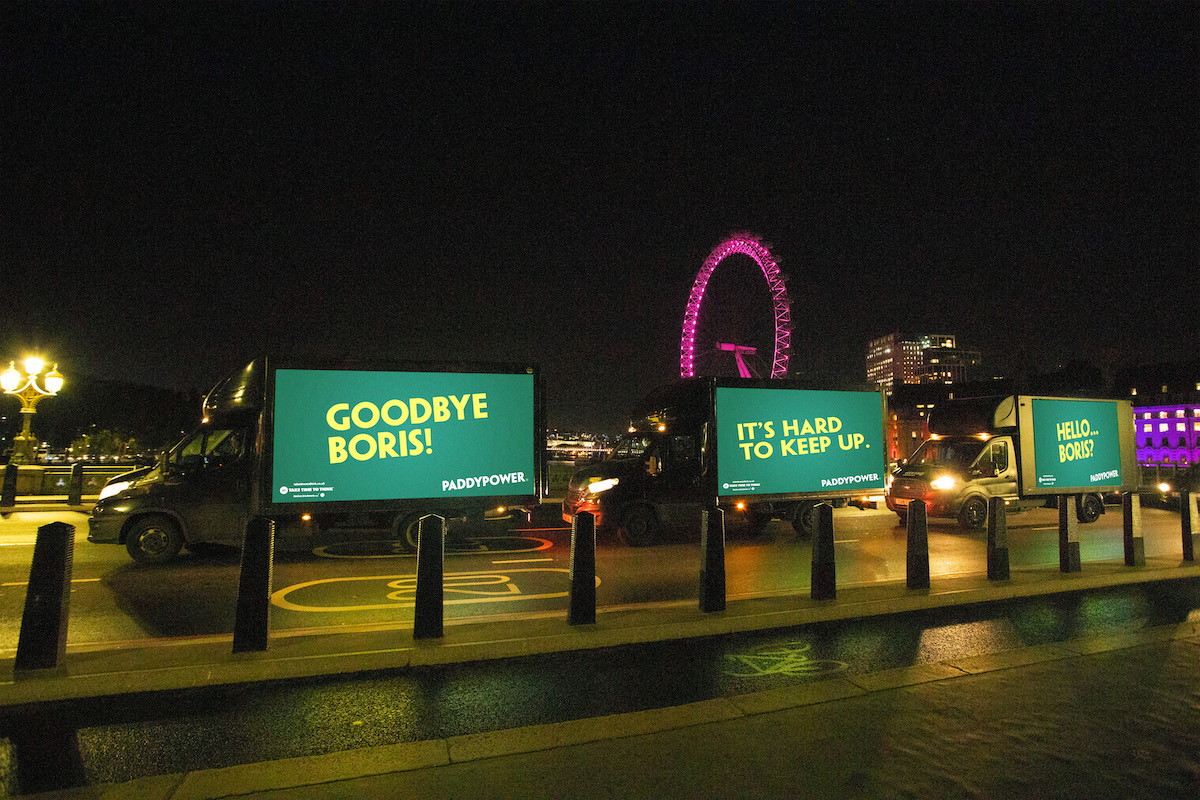 Meanwhile on the other side of the Thames the Daily Star were celebrating their victorious 60p lettuce, which outlasted soon-to-be-ex Prime Minister Liz Truss.
The live-stream sensation finally made it to the House of Commons – with its face beamed onto the famous walls of at the Palace of Westminster.
The long-lasting vegetable won the race as Truss finally gave up on her attempt to cling to power.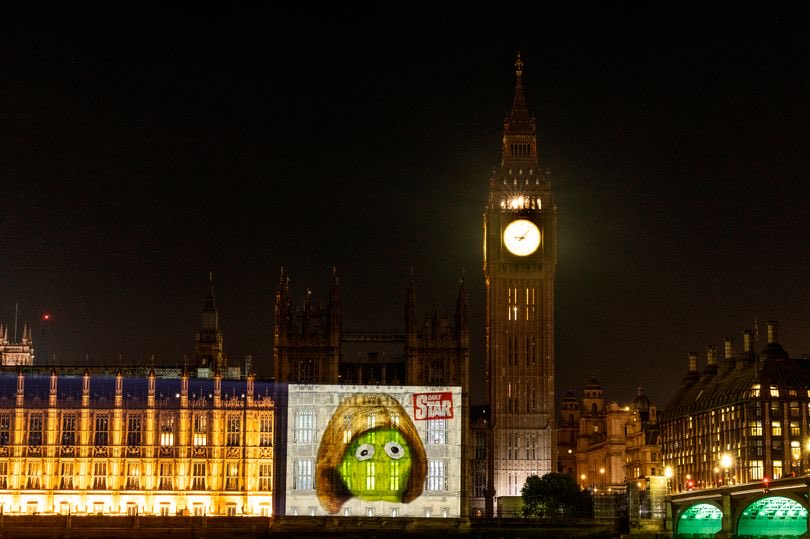 (Image: Humphrey Nemar/Daily Star)
Former Chancellor, Rishi Sunak, is the odds-on favourite with Paddy Power to be the next [temporary] resident of Number 10.
Creative: Paddy Power | Digital Billboard: Buyers And Sellers Media