Woolmark Company's oil-filled swimming pool exposes the environmental reality of fashion
By Ella Horncastle on Tuesday, September 6, 2022
The Woolmark Company's newest campaign 'Wear Wool, Not Fossil Fuel' drenches models in petroleum oil to highlight the quantity of crude oil utilised to make synthetic clothes.
In the campaign video, models struggle to free themselves from a thick pool of petroleum oil before shedding the dark, oil-soaked layers to reveal an oil-free set of wool clothes underneath. The campaign video reveals the shocking statistic that every 25 minutes, an Olympic-sized pool of oil is required to make man-made, synthetic fibres.
Since synthetic fabrics constitute almost two-thirds of all clothing, the campaign seeks to educate consumers about the dark ecological dangers of the fashion industry and fabric production, making the invisible consequences of fashion disturbingly visible. The campaign thus hopes to inspire people to make more sustainable fashion choices like the natural, renewable and biodegradable wool that the Woolmark Company uses.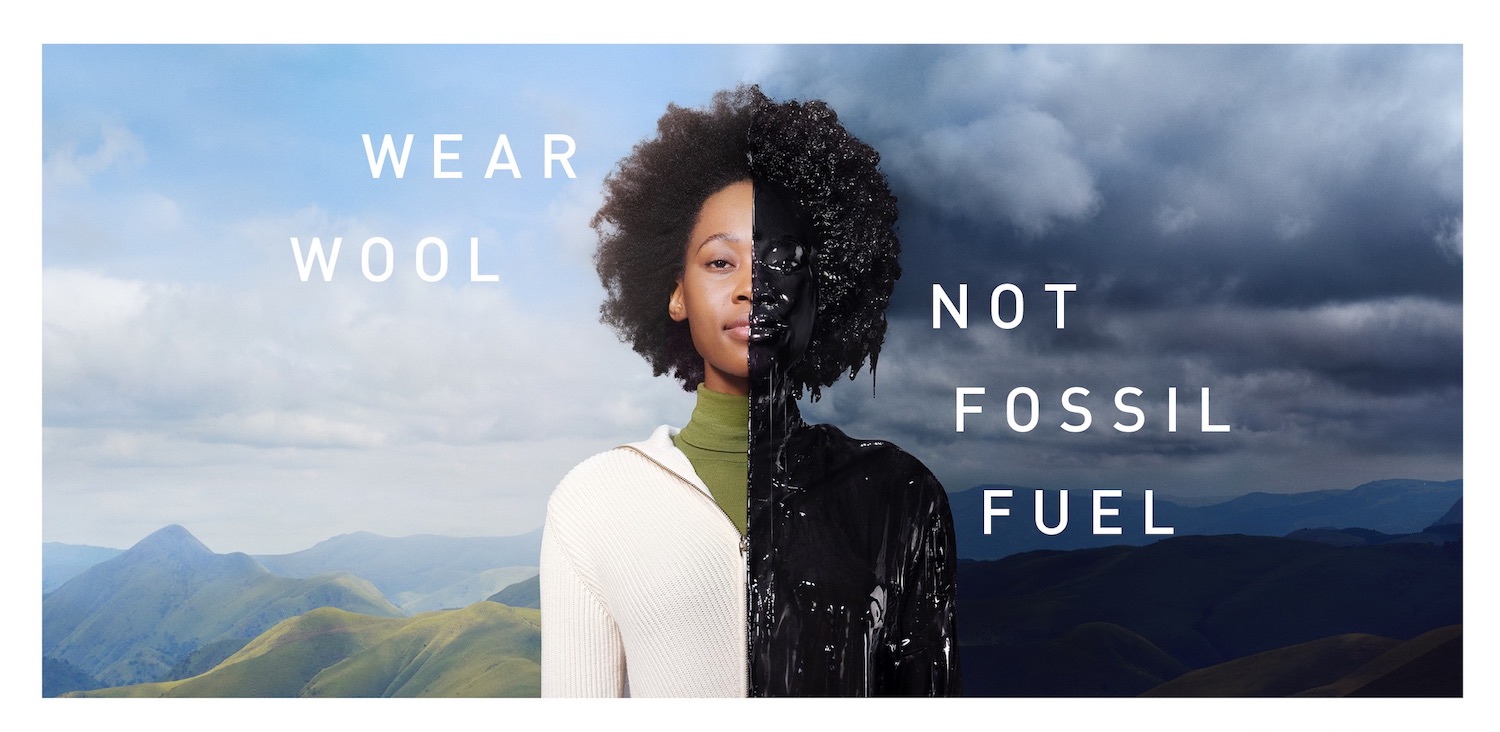 The video was created with the help of independent UK agency 20something and was released to coincide with global September fashion weeks. 3D digital billboards are also scheduled to be placed in London's Piccadilly Circus and New York's Times Square in the coming week.
Fran Docx, the strategy partner at 20something, stated: "The rise of fast fashion, Instagram outfit culture and turbocharged consumerism has seen a wholesale shift in what lurks in our wardrobes. We rarely make a wider ecological connection between clothes, the fibers they're made of and the impact on the planet. Our ambition for our work with The Woolmark Company, is to address that and raise awareness of the alternatives to synthetic fabrics."