Win spaghetti with Zenb's Wheel of Fortune inspired billboard
By Catriona Barnard on Monday, September 5, 2022
Zenb, a plant based food brand has launched its new 100% yellow pea gluten-free spaghetti with a distinctive billboard, featuring the tag line 'No wheat but still fun to eat'.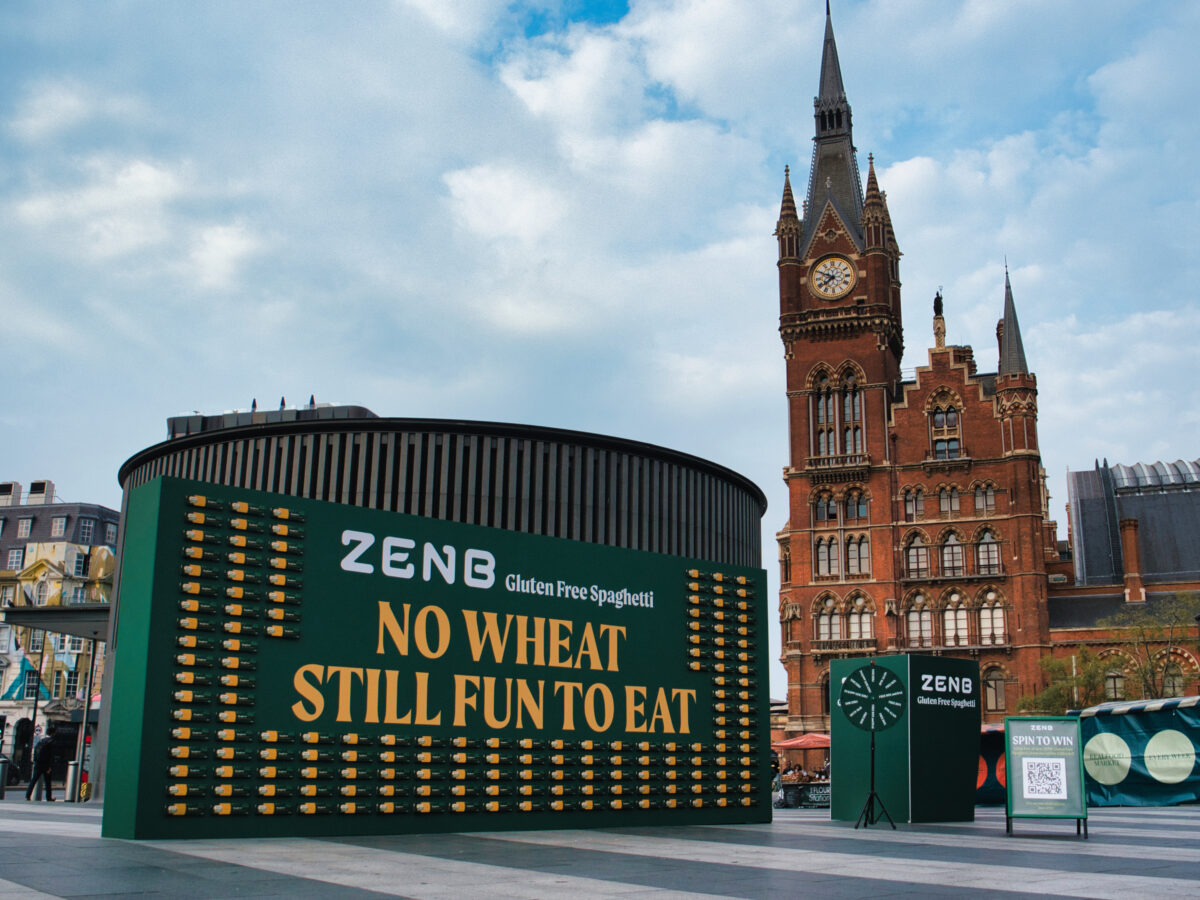 This unique out-of-home campaign gives passersby the chance to take home a box of the Zenb spaghetti using the spin-to-win wheel. Anyone who enters also gets 40% discount in their first Zenb order.
Their custom interactive billboard is located outside King's Cross Station and will also appear at Box Park Shoreditch from Saturday 3rd September.
Head of marketing at Zenb UK, Leanne Wild, said: "Launching Zenb Spaghetti has been a long time coming after many requests from our yellow pea pasta lovers, so we are delighted that our customers can now enjoy it. It's a delicious way to bring more plant-powered products into your meals without sacrificing on taste – the small but mighty yellow pea is here to stay."