Artist launches 'Gay Blood Collection'
By Elena Cotton on Tuesday, September 20, 2022
Mother and artist Stuart Semple have launched 'The Gay Blood Collection', consisting of a combination of paints, sprays and pens.
The launch was set to address the unfair FDA rule that rejects gay men from donating blood.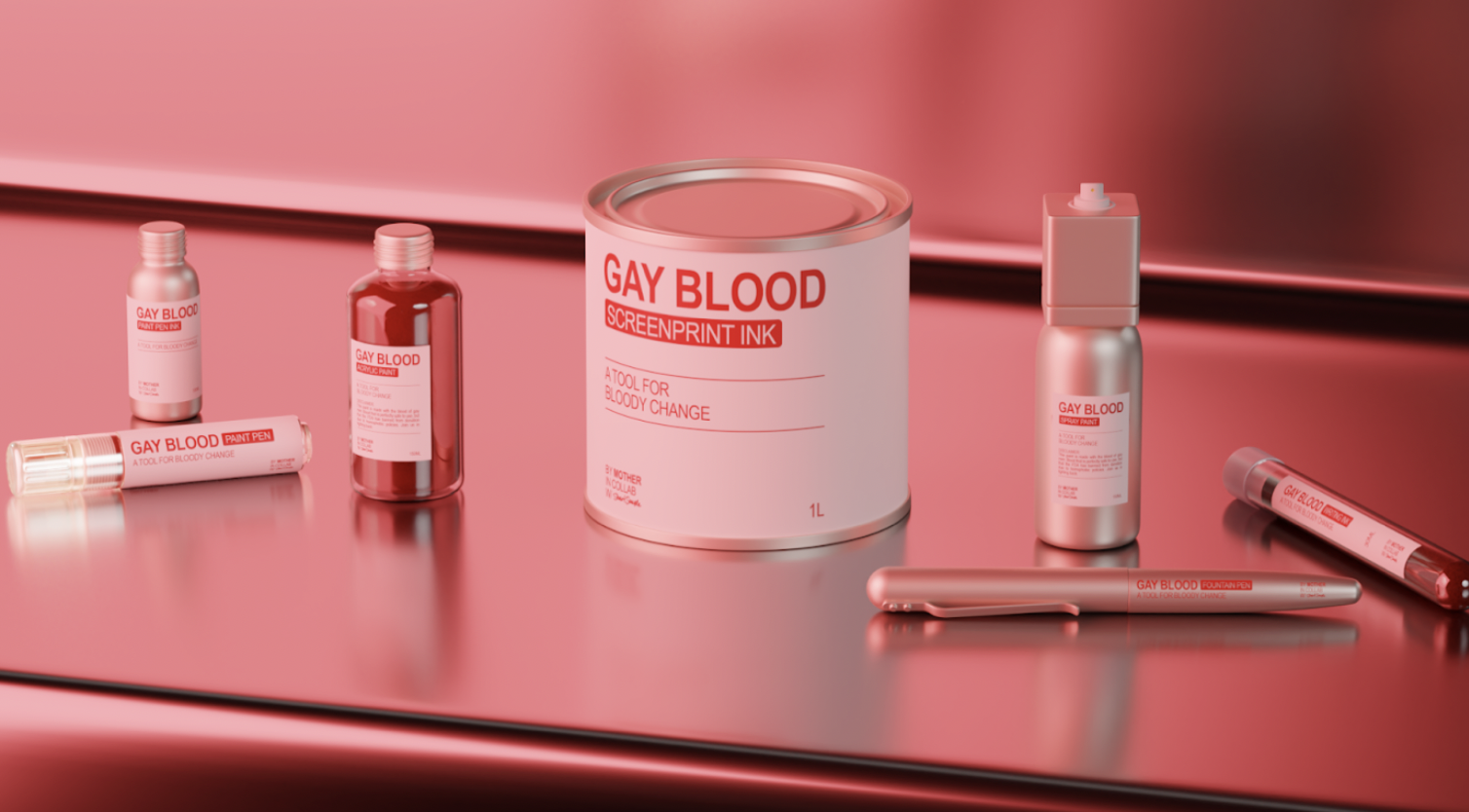 Artist, Stuart Semple partnered with creative company, Mother to highlight the unjustness of excluding gay men from donating blood, especially since there is a national blood shortage.
The FDA, The Food and Drug Administration, produced rules that ultimately excluded men who participated in sexual activity with other men, from becoming a blood donor.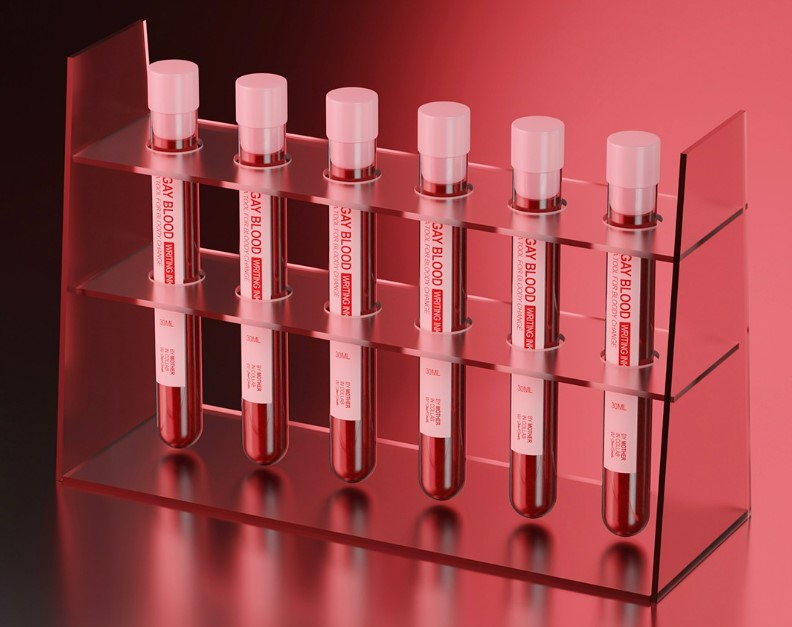 The collection offers Gay Blood acrylic paint, a fountain pen, screen printing ink, paint pen and spray paint, ranging from $30 to $200.
An additional bonus, the spray paint has an eco-friendly alternative to aerosol. Products can be bought here.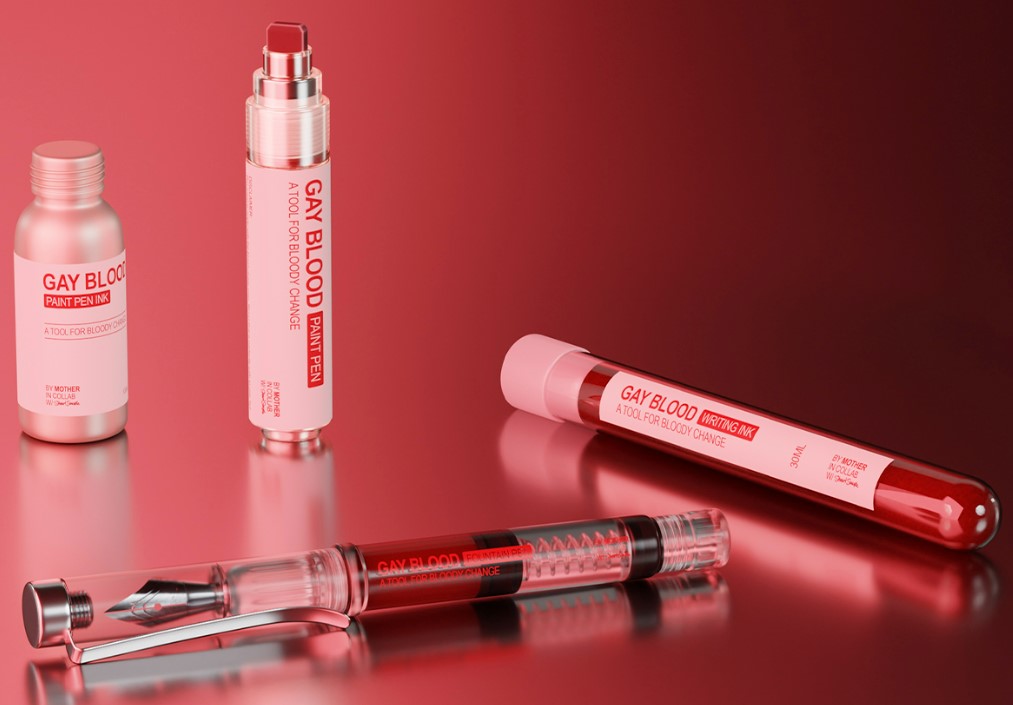 Mother said, 'We took the FDA's unwanted blood and did something about it'. In addition, to raising awareness, all the profits from the collection go to Callen-Lorde, a New York based community health centre.  To continue to raise awareness, Mother will be connecting with well-respected LGBTQ community member to invite them to build their own unique pieces to the new collection. These unique pieces will be auctioned off on Mother's website.