ManyPets launches pop-up petting booth to relieve stress
By Ella Horncastle on Monday, September 5, 2022
Insurance brand ManyPets collaborated with Pets As Therapy to launch a pop-up dog petting booth in King's Cross on September 1st.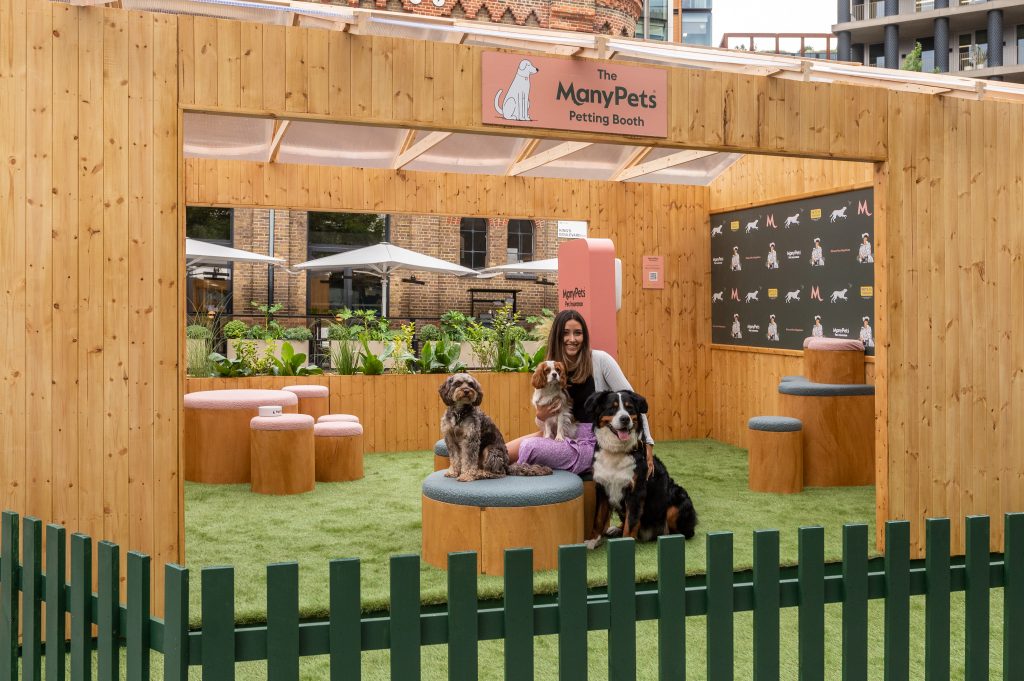 The pop-up welcomed passers-by and stressed commuters to stroke, pet and relax with several therapy dogs and helped raise awareness and donations for Pets As Therapy – a UK charity that provides therapeutic pet visits to hospitals, care homes and schools.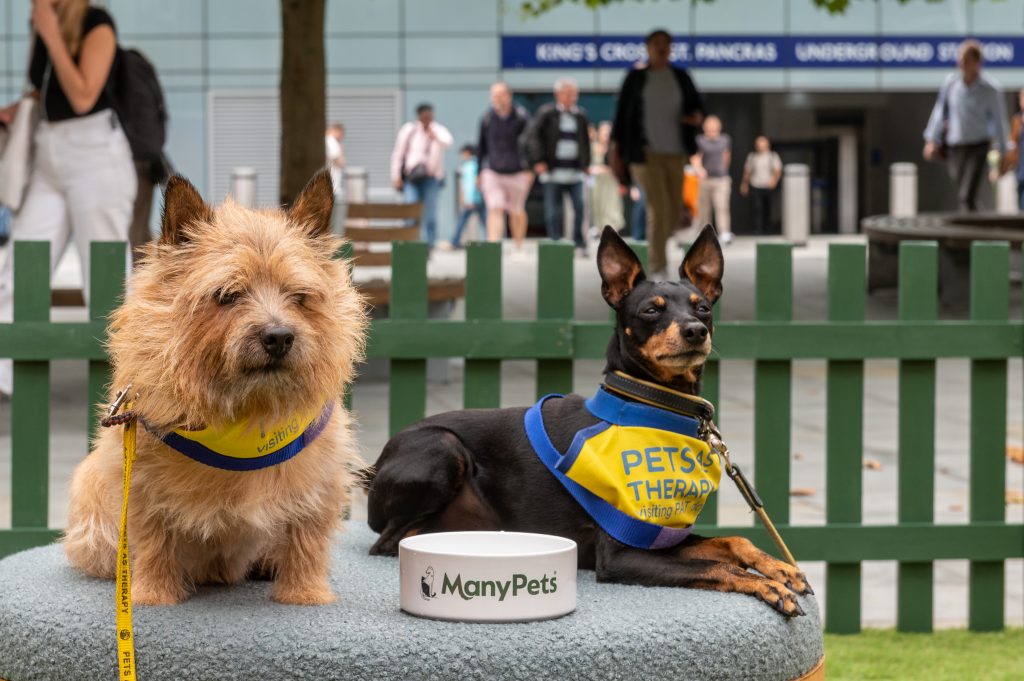 The petting booth was inspired by a ManyPets survey that discovered that cuddling and stroking a pet was the most popular 'stress-busting activity' in the UK, with 40% of people surveyed reporting it was beneficial for their nerves. Drinking a cup of tea (30%), reading a book (29%), watching Netflix (28%) and running (27%) also ranked in the top five. The study further found that 64% of people who have no pet of their own believe that pet ownership is beneficial for mental health.
Outside the petting booth, pet-enthusiasts were given free ManyPets branded tote bags and were also able to measure their heart rate before and after stroking the dogs to see first-hand the physiologically calming effect of pets.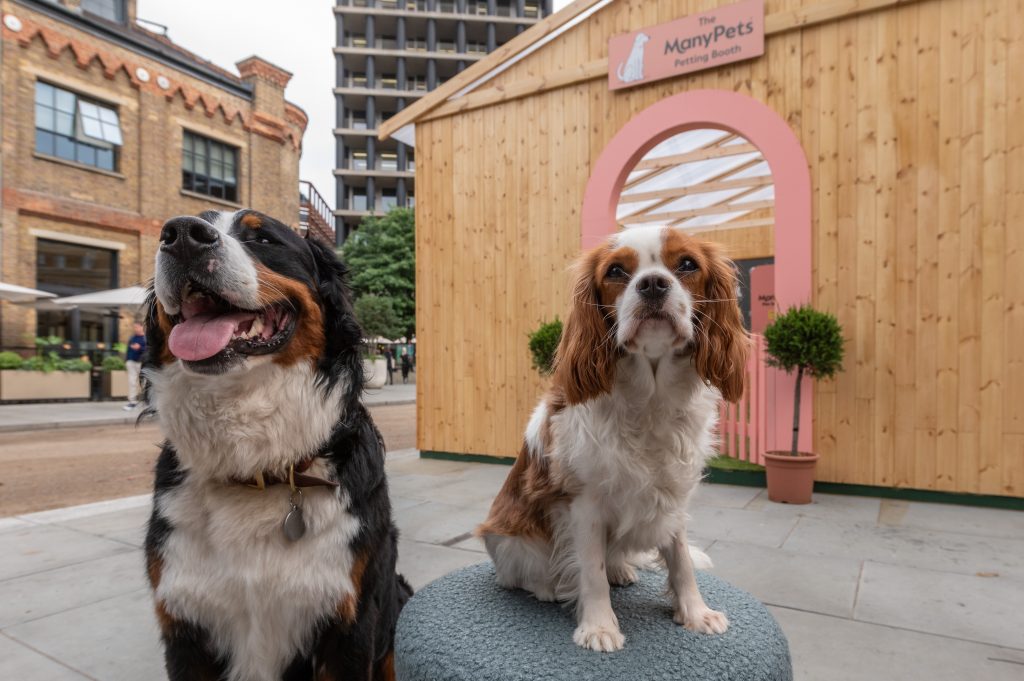 Oke Eleazu, the CEO of ManyPets UK, stated: "Research and science show the huge benefits that pets can bring to our lives – from being our best friends and therapists, to our spirit animals and personal trainers."
"As our data shows, 64 percent of Brits would love to pet a pup to improve their mental wellbeing, so we're thrilled to be partnering with our good friends at Pets As Therapy to open the doors to our pop-up Petting Booth. We hope the Petting Booth provides a bit of light relief from everyday stresses for city workers, commuters and tourists – so head on down for some PLC (Pet Loving Care) and get petting!"