Wherefrom exposes Mercedes' greenwashing in a rebuttal campaign
By Owen Hill on Friday, August 19, 2022
The sustainability brand Wherefrom has partnered with the creative agency 10 Days London to creatively rebuttal the Mercedes' "Nature or Nothing" campaign to create a more realistic illustration of the company's contribution to climate change.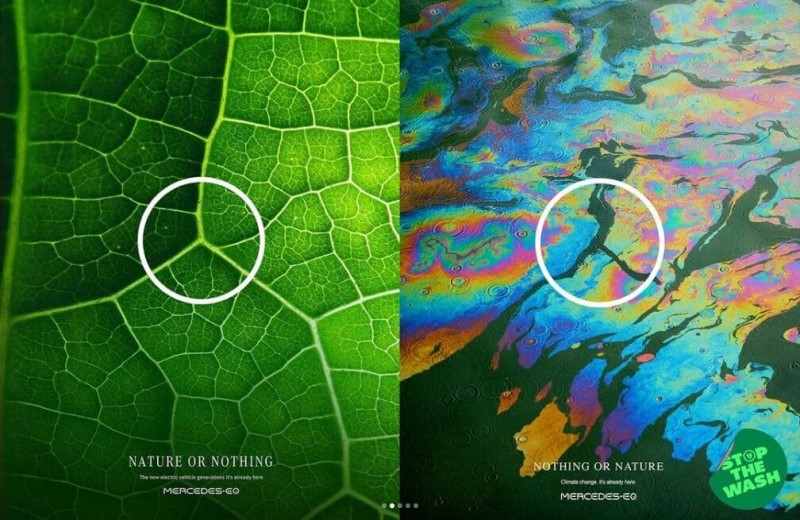 Mercedes' original campaign was designed to promote their electric vehicle range and involved the creation of the Mercedes logo using natural photographs of roses, leaves and honeycomb. In a bid to expose Mercedes' greenwashing, Wherefrom's rebuttal campaign instead emblazons the Mercedes logo within photographs of climate change. The rose, leaf and other natural images hence become photos of drought, wildfires and melted ice, with the tagline fittingly changed to "Climate change. It's already here".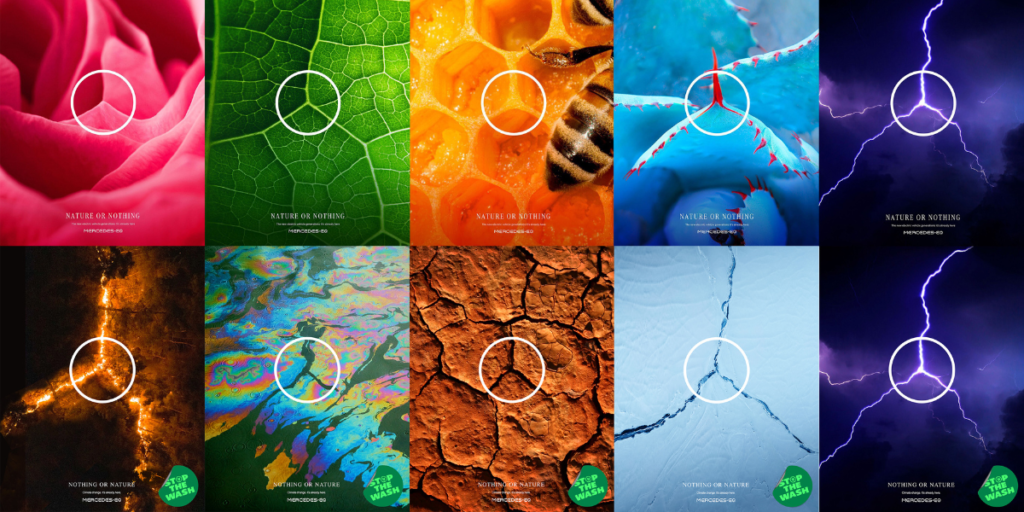 George White, the strategy director and co-founder at 10 Days, stated that the purpose of the campaign was to expose Mercedes' "Greenwashing 101", with the company's attempt to align itself with nature ignorantly dismissing its mass carbon emissions and current lawsuit against their environmental impact.