Aerie launches new underwear line for disabled persons
By Summerly Burbidge on Wednesday, August 31, 2022
Function in place of form is a common issue faced by those in the disabled community. While efficient operation is of course important, in the case of underwear, you want to look as good as you feel. A sexy pair of pants holds the same purpose and power as a new haircut or a slick of red lipstick.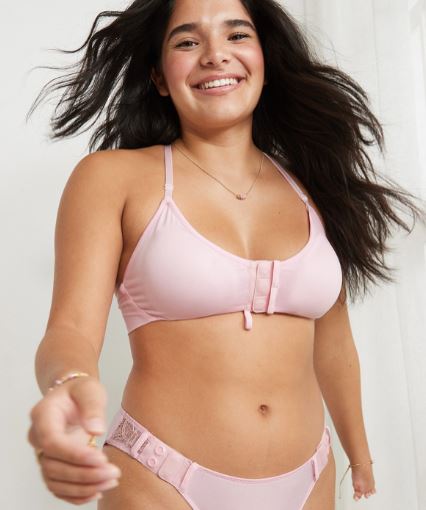 American Eagle's new underwear line by daughter brand Liberate has turned to adaptive intimates to create comfortable garments that still look beautiful. While simple, the new pieces feature a range of colours with lace detailing, combining sexy style with functionality. The plunge bralette is worn from the front and uses a magnetized interlocking  mechanism, and as such are accessible for wearers with limited dexterity or mobility issues. The undies have thread side-openers, enabling users to easily put them on while seated or lying down.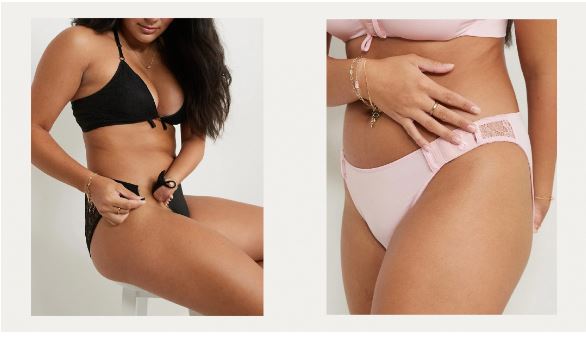 "Most adaptive apparel is medical or ugly. It isn't cute, and feminine, and sexy. There isn't much out there for disabled people to feel beautiful in" says Liberare's Chief Creative Officer Alyssa Silva, who has type-one spinal muscular atrophy. "We worked hard to really get that across in our first line."American Eagle has created an intimate range with poise and purpose, one that succeeds at being both sexy and serving.