Cadbury fans encouraged to perform virtual heist to win limited-edition Wispa bars
By Zara Wilson on Friday, July 29, 2022
Cadbury, with the help of agency VCCP London have locked up the limited-edition Wispa old Salted Caramel behind bars and have asked Brits to crack the code to access it.
The campaign works via a QR code which will be placed on out-of-home sites across the UK and "Wispa Gold heist" ads will feature on TikTok. This will allow people to access the game and secure the prize. To crack the safe, heisters will have to crank up the volume on their headphones.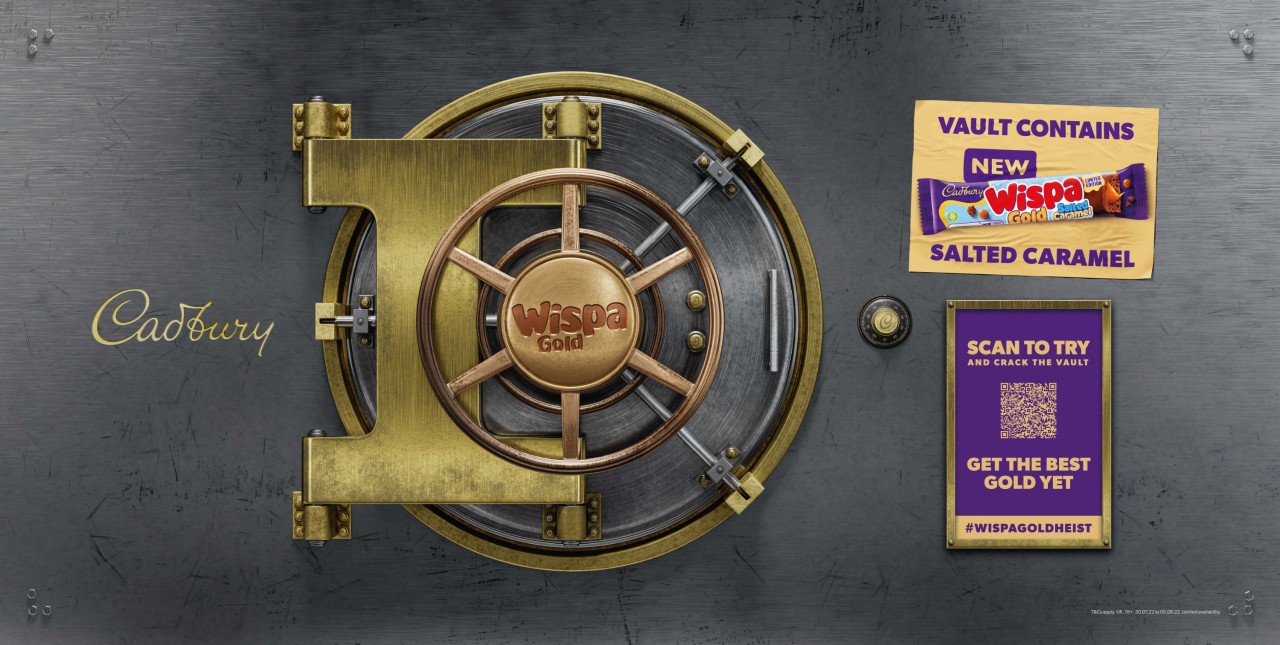 In the hopes of appealing to Gen Z and infiltrate the highly competitive salted caramel market the creative minds of VCCP London, Girl&Bear production studio, and digital product and service innovation company Bernadette joined forces.
Caroline Rawlings, creative director at VCCP London, said: "I mean, the whole nation involved in a heist, for chocolate gold? It's ridiculous and wonderful in equal measure. I love this campaign. I love that it's fun.
"I love that it uses non-digital posters in a brilliantly intriguing way. I love that the game turns your phone into a vault cracking device using existing technology in your phone – the speakers. And I love that it was made in record time and has seen the whole VCCP partnership, our brilliant Cadbury clients included, at its best."
The Wispa Gold Heist starts on the 3rd of August and is running until the 12th of August.