McVitie's create world's biggest Jaffa Cake
By Shadia Muse on Friday, June 10, 2022
McVitie's partnered with former Great British Bake-Off Champion Frances Quinn to create the World's largest Jaffa Cake.
The campaign aims to spread moments of positivity and fun across the nation and is in celebration of their headline sponsorship of Britain's Got Talent.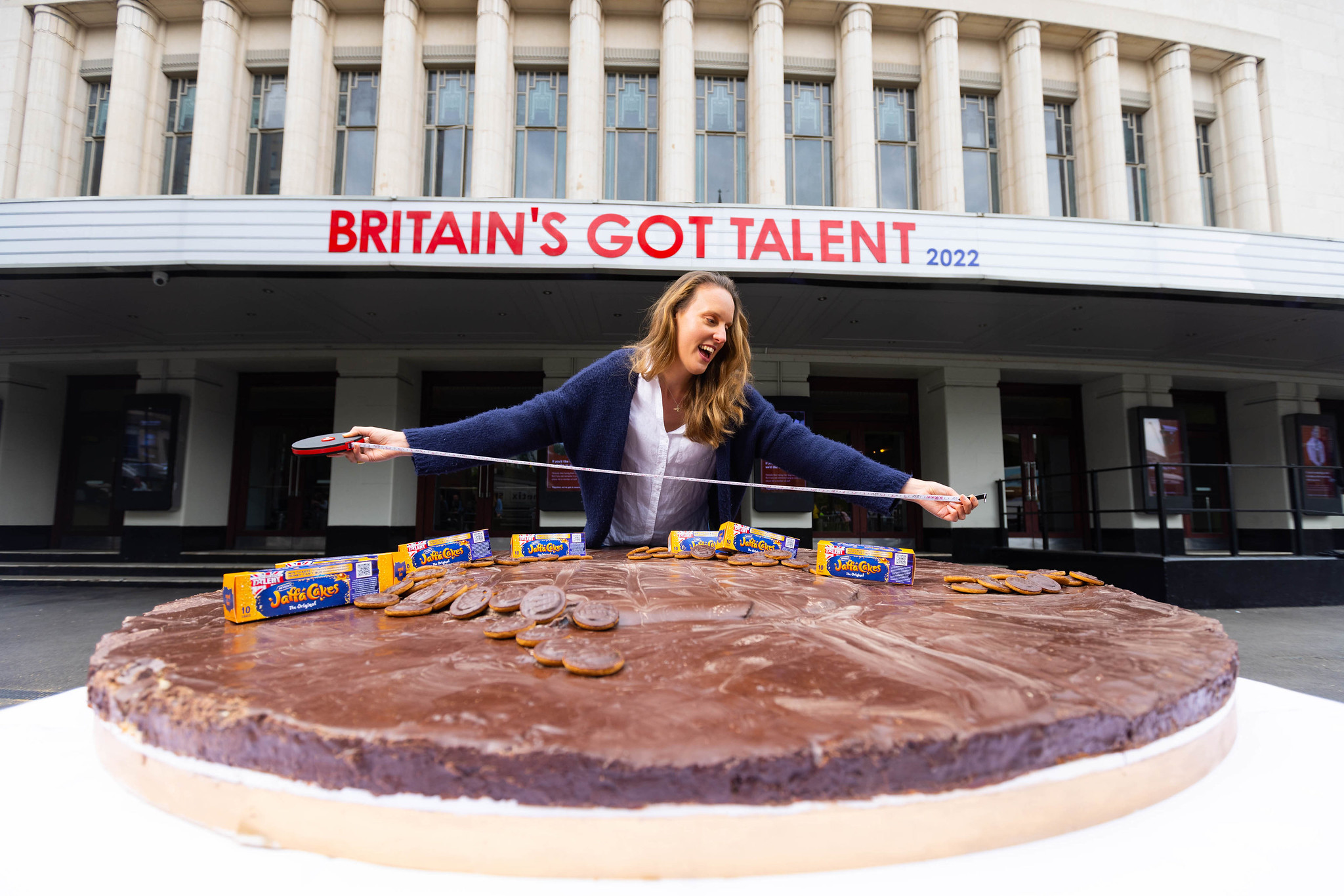 The record-breaking creation took over 11 hours to complete from start to finish, using 16kg flour, 160 eggs, and 8kg of melted chocolate and took a staggering 160 minutes to bake in the oven. 
Frances tackled the delicious feat in celebration of 15th birthday of Britain's Got Talent, of which McVitie's is headline sponsor.
David Titman, Marketing Director of McVitie's said: "Frances wowed us in 2013 on the Great British Bake Off, and we've been looking forward to working with her ever since to recreate the giant Jaffa Cake using our famous but secret McVitie's recipe. We couldn't think of a better way to pay homage to one of the UK's best-loved talent shows celebrating 15 series on air!"
For more information about the Golden Moments campaign visit www.mcvities.co.uk