Butterkist gets out the popcorn for the #WagathaChristie trial
By Staff on Wednesday, May 18, 2022
Butterkist have taken the opportunity to highlight unmissable moments of drama – this time for the trial of the century, the #WagathaChristie courtroom drama.
As it is illegal under UK law to take photographs and video inside courts – news organisations often commission court sketches.
Butterkist have reimagined the #WagathaChristie scene with all the attendees munching on their popcorn as the drama unfolds.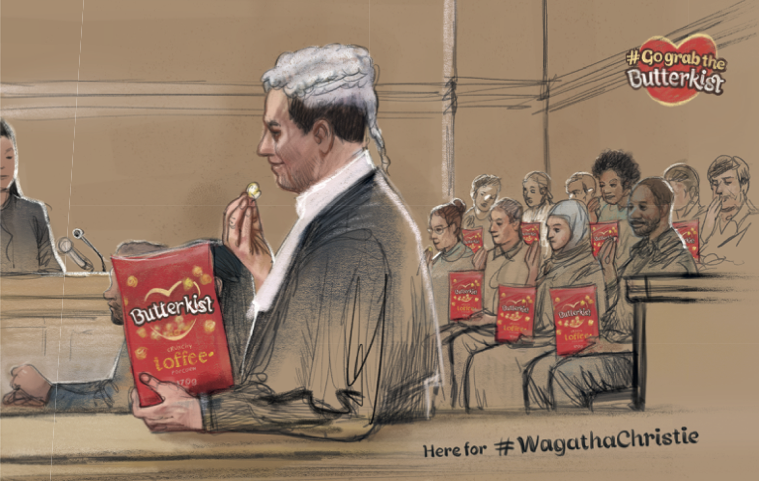 The tactical press ad appeared in the print issue of The Metro newspaper and on Twitter where people following the trial will be encouraged to #GoGrabTheButterkist.
The move follows Butterkist's stunt outside Downing Street during "Partygate" in January
Agency: St Lukes