Butterkist are here for the drama in Partygate popcorn stunt
By Jade Case on Monday, January 24, 2022
KP Snacks are 'here for the drama' in their new stunt for Butterkist popcorn. By placing a large, mobile billboard outside Downing Street, the confectionary brand tactfully pokes fun at the 'unmissable moments of drama' witnessed at Downing Street with the Partygate scandal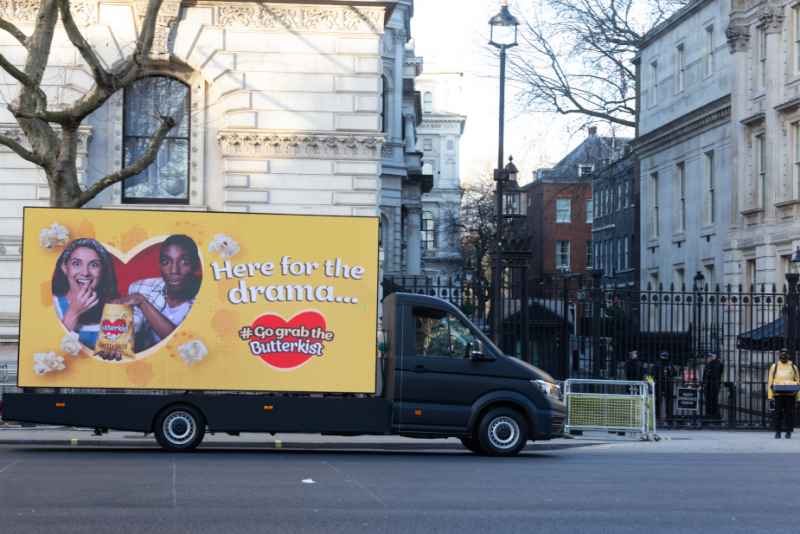 The digital van pokes fun at the 'unmissable drama' we have all witnessed over the last months within Downing Street with the findings of the 'work party enquiry.' Packs of sweet and salty popcorn were also being distributed to passers-by, weary journalists and MPs at 10 Downing Street gates.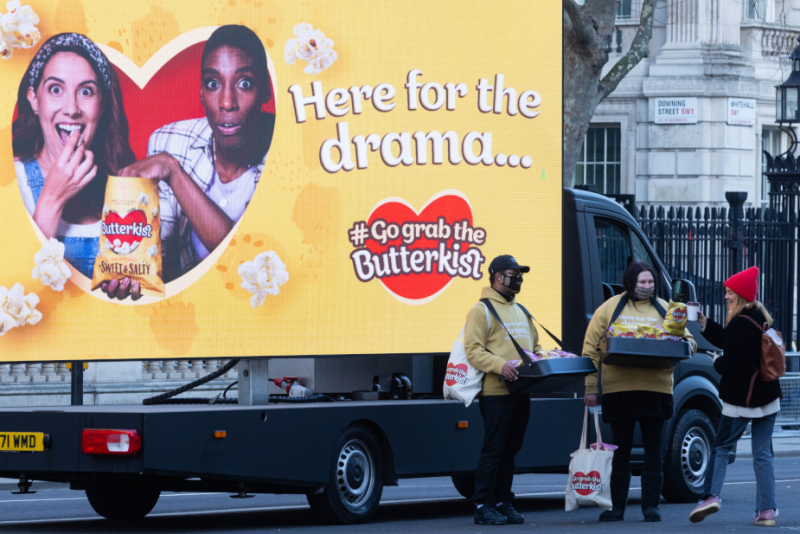 The work follows on from Butterkist's 'Go Grab The Butterkist' activity launched last November, which featured vignettes of family and friends getting together and reacting to different unmissable moments, capturing how these moments have got to be shared with a bag of Butterkist popcorn.
Although clearly intended as a tongue-in-cheek campaign, the joke was lost on a number of Londoners who took to social media to express their outrage over the stunt.
However this was mainly down to the unfortunate fact that the ad van was parked quite close to the Cenotaph, the UK's national war memorial.
BREAKING NEWS! Get 'The Famous Five' – our favourite five creative brand campaigns of the week – in one inspirational email a week > straight to your inbox. Sound good? Subscribe