Witty campaign aims to put an end to greenwashing
By Joshua Djaba on Friday, April 22, 2022
Tired of big corporations throwing their virtue signalling around every 'national something' day?
Sustainability review platform wherefrom.org are too, and to mark this year's Earth Day, they've decided to do something about it.
Gone are the days when brands could coin a simple slogan which they put zero thought into and then dump the responsibility on you to donate and save the world- because wherefrom.org have copywritten each of these oh-so-predictable taglines.
'Green Is Our Nature', 'Go Green Do More', and 'Green Is What the Future Is For' are just a few of the many, many taglines which you are now safe from, with wherefrom.org now threatening legal action against any brand which uses these going forward.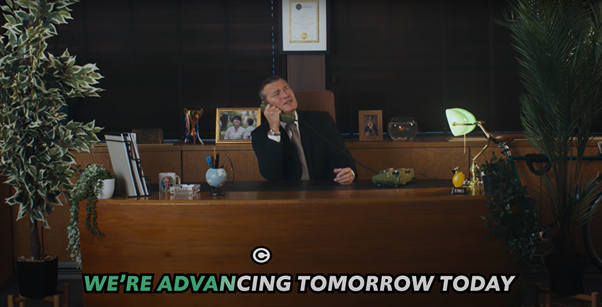 As hilarious and catchy as the song is, wherefrom.org make sure to keep reminding us of the real message. According to the European Commission, 42% of brands are guilty of over-exaggerating their green credentials.
wherefrom.org co-founder Adam Williams said: "Greenwashing is rife around the world, with companies deceiving or exaggerating their green credentials as a marketing ploy to reel in consumers. We want it to stop."
Finally, a brand video we can all get behind. Happy Earth Day everyone!