Subway appoints its first 'Crisp Sandwich Sommelier'
By Jack Longrigg on Thursday, April 21, 2022
The Sandwich shop has teamed up with Michelin-trained chef Poppy O'Toole and Walkers to educate customers on the art of creating the perfect crisp sarnie. Poppy, known as the 'Potato Queen' of TikTok, has amassed over 2.1 million and teaches her fans how to make everything from crisp sandwiches to perfect roasted potatoes.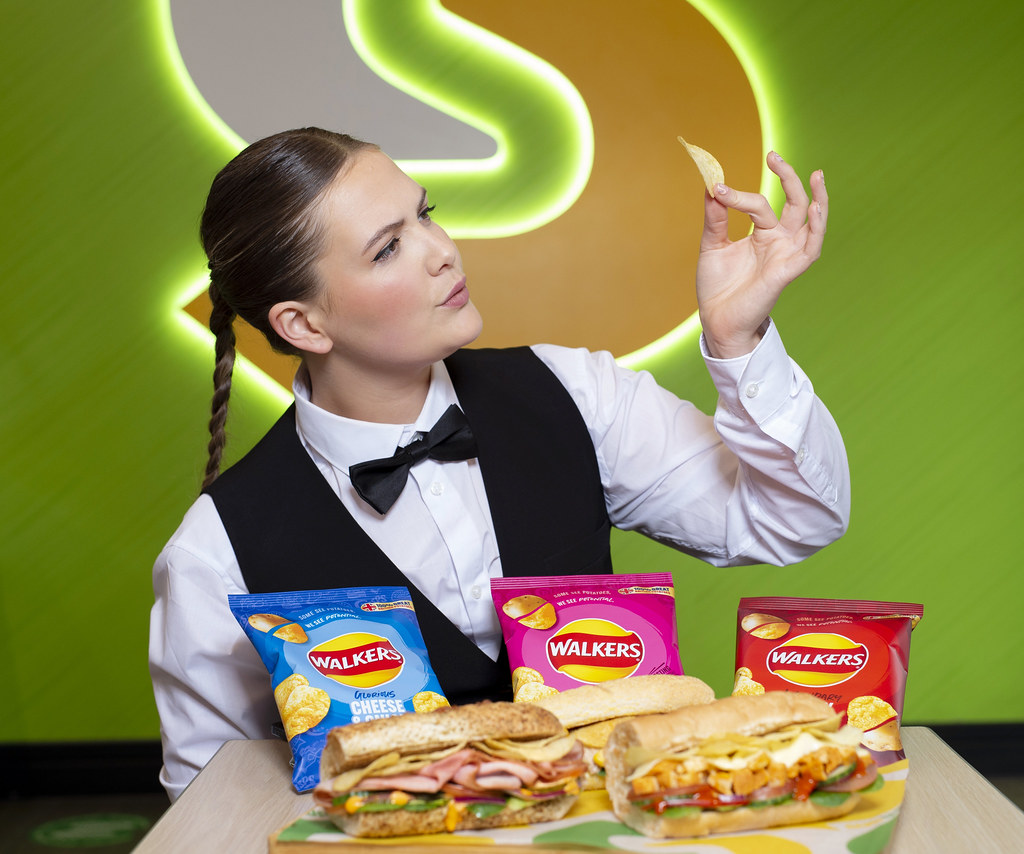 Poppy O'Toole, Subway's Crisp Sandwich Sommelier, said: "I grew up eating crisp sandwiches and, back in the day, these consisted of crisps pressed between two boring pieces of white bread. But the crisp sandwich has evolved and is now a delicacy in its own right, so I'm both honored and excited to be accepting the job of Subway's first Crisp Sandwich Sommelier in partnership with Walkers – imparting some of the flavour expertise and techniques from my Michelin training to elevate this humble dish and take it to a new level."
Subway also announced new research overseen by leading food scientist Dr Stuart Farrimond, held at the University of Chester, which reveals the top 10 crisps and sandwiches flavour pairings. The study was devised to identify key flavour compounds found in a list of iconic sandwich fillings and crisps, using flavour science and consumer testing by the British public to reveal the tastiest crisp sandwich combinations – based on their flavour, aroma and texture.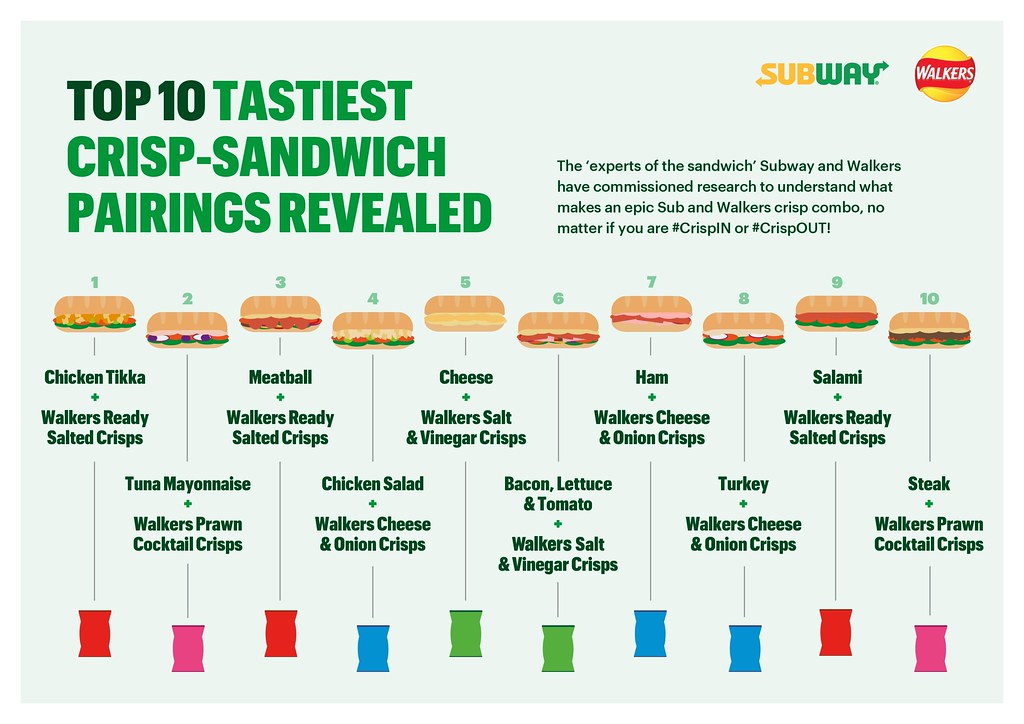 Add Walkers Crisps to your Subway meal deal to create your own perfect crisp sandwich pairing now. 
Campaign by Taylor Herring